Harmonic (NASDAQ: HLIT) and Liquid Telecom will launch a fully managed service headend for a newDTH provider leveraging a complete headend solution from Harmonic.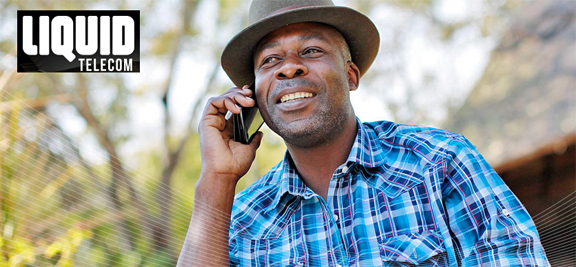 Liquid Telecom is using Harmonic's ProView™ 8100 integrated receiver decoders (IRDs), Electra™ X2 advanced media processors, ProStream® 9100 high-density stream processors and NMX™ Digital Service Manager for the new headend. By providing Liquid Telecom with a highly flexible, dense and scalable HEVC video infrastructure solution for linear broadcast delivery, Harmonic will enable the service provider to maximize bandwidth efficiency, improve video quality, and address future market demands for OTT multiscreen applications.
Liquid Telecom will utilize Harmonic's ProView 8100 IRDs for digital turnaround satellite reception. They will be integrated with Harmonic's market-leading Electra X2 advanced media processors for high-quality, low-bandwidth HEVC encoding of SD and HD video content. Powered by the Harmonic PURE Compression Engine™, the media processors support a wide range of video formats and codecs for satellite delivery, simplifying operations and future upgrades for the service provider.
Tight integration between the Electra X2 processors and Harmonic's ProStream 9100 stream processors with DiviTrackIP™ statmux technology will increase the efficiency and flexibility of Liquid Telecom's statistical multiplexing operations. All of the headend components will be controlled by Harmonic's NMX video network management solution.
According to Scott Mumford, the group managing executive, satellite and VSAT at Liquid Telecom, Harmonic's headend solution supports the latest video compression technologies, including MPEG-4 AVC and HEVC, as well as statistical multiplexing, which allows the company to deliver superior video quality at low bit rates, with the flexibility to evolve via software upgrades.
Ian Graham, the vice president of sales, EMEA, at Harmonic, added that this is the first major DTH HEVC headend for Harmonic and that the use of the HEVC codec and, in particular, Electra X2 media processors, will allow for the best use of available bandwidth on three transponders and deliver pristine video quality to customers in Africa.