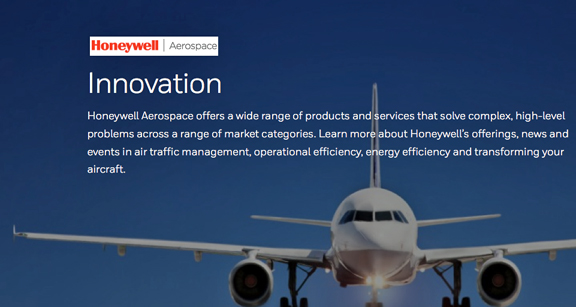 How cool would it be if a global cell phone signal from a single provider could follow users wherever they go, rather than requiring them to select different carriers and different experiences.
This thought was one that permeated the thinking behind a survey of airline passengers by Honeywell (NYSE: HON) that revealed more than increased frustration with current in-flight, WiFi offerings, when compared to the company's study that was conducted in 2014. Nearly 3 of 4 passengers are ready to switch airlines today to have access to a faster and more reliable WiFi connection. In addition, out of more than 1,000 American travelers polled, annoyance is growing, with just 22 percent reporting their in-flight Wi-Fi to be extremely reliable over the past 12 months, a dip from 27 percent in 2014.
Travelers have made it quite clear they expect consistent, faster in-flight connections, and this survey reveals three key reasons why airlines must act quickly to deliver this service or risk losing business.
Passengers expect a reliable connection to stay in touch with their friends and family, to get work done or be entertained when they travel. If that means selecting another airline over their preferred choice, such will be done. More than 1 in 5 (21 percent) have already abandoned their preferred airline for an option with better in-flight WiFi (up from 17 percent in 2014). In-flight service is clearly top of mind for passengers and impacts the way more than two-thirds (68 percent) of travelers book their flights.
With the rise in personal electronic devices, consumers expect reliable connectivity anywhere, including while in flight. Six in 10 (60 percent) travelers surveyed say they would most likely feel disappointed or frustrated if they got on a plane that did not have in-flight WiFi. Even more, 84 percent of travelers, say they want to have an experience that is identical to what they experience at home or in the office. Most travelers find it essential to experience a reliable connection throughout their entire flight anywhere in the world (90 percent), and a connection that is fast enough to stream audio or video from sites leading sites.
U.S. millennials—those born between 1982 and 1998—represent the most connected generation that took part in this survey. They are the first full generation to grow up in the digital age with news, entertainment, commerce and social networks at their fingertips. If airlines want to earn the business and loyalty of one of the largest consumer segments, they must offer the best global in-flight WiFi service.
More millennials than older generations (73 percent versus 63 percent) say WiFi availability impacts the flights they book. As they value a connected experience more than older generations, more millennials find must have fast speed to stream content (89 percent versus 77 percent) and more than 1 in 4 have switched from their preferred airline to an airline with better in-flight WiFi options (27 percent versus 15 percent).
This is where GX Aviation makes comes into WiFi play—one service provider, one experience, no matter where the user is located. According to Honeywell, this is the first high-speed wireless broadband service to span the world and is the only solution for airlines currently available to provide a constant, high-speed connectivity signal that follows airplanes and passengers flying anywhere in the world. GX Aviation is powered by Honeywell's JetWave onboard hardware and Inmarsat's Global Xpress Ka-band satellite network.
According to Carl Esposito, Vice President, Marketing and Product Management, Honeywell Aerospace, passengers are quite serious about obtaining the best in-flight WiFi experience possible. To avoid losing passengers and revenue, airlines need a connectivity service that are reliable all the time—and that service is available now. Honeywell has worked with Inmarsat to offer GX Aviation to afford passengers reliable in-flight WiFi, anywhere they fly.
https://aerospace.honeywell.com/en/innovation
The Honeywell Aerospace Connectivity 2016 Survey was conducted by Kelton Global between April 11‒20, 2016, among 1,008 Americans ages 18 and over who have used in-flight Wi-Fi in the last 12 months, using an e-mail invitation and an online survey. Results of any sample are subject to sampling variation. The magnitude of the variation is measurable and is affected by the number of interviews and the level of the percentages expressing the results. In this particular study, the chances are 95 in 100 that a survey result does not vary, plus or minus, by more than 3.1 percentage points from the result that would be obtained if interviews had been conducted with all personas in the universe represented by the sample. The margin of error for any subgroups will be slightly higher.