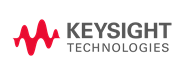 [SatNews] Understanding Available Measurement Techniques for Spurious or Unknown Signals is the subject matter that will be addressed by Keysight Technologies to be held February 25, 2015 at 10:00 a.m. PT / 1:00 p.m. ET
This webcast is important as over the past 5 to 10 years, a significant number of methods for measuring small and unknown signals have become available. With the ongoing evolution of test equipment, it can be difficult to keep up with evolving technologies. In some cases, users have the ability to make faster and more accurate measurements using their existing equipment but are not utilizing these capabilities. In many cases, a very simple change could result in significant savings in development and measurement time. This webcast will discuss traditional and modern signal analysis techniques for both spurious and EMI measurements and their respective advantages and trade-offs. We will present a map of how these techniques can be used for various devices in both design and production environments. We will also review how you can use your equipment to attain closer correlation to evolving production test standards in the design or verification process.
Those who should attend are: engineers and technicians in A/D and communications who need to reduce the levels of spurious signals in their designs and test engineers who need to characterize these spurs in a given signal environment.
Mr. Overdorf, who will be a presenter, is responsible for product planning of Aerospace and Defense applications for signal analyzers and signal generators. Within Agilent he has also served as a Business Development Engineer for electronic system level design solutions focusing on military communications and RADAR. He has also been an Application Engineer in Agilent Technology's electromagnetic interference test sector. Prior to joining Keysight, Richard worked in head-end cable where he was responsible for maintenance and operation of a satellite link for commercial television. There are RF and Microwave Webcast Series Library available here.