The Geospatial World Woman of the Year Award has been awarded to a woman who has made positive change her mantra, and has shouldered the load of enlightening the world for decades.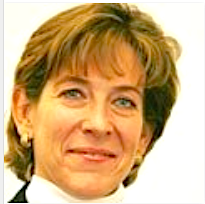 Anne Hale Miglarese, Radiant.Earth Founder and CEO, was presented with the prestigious Geospatial World Woman of the Year Award on January 17, 2018, at the Geospatial World Forum in Hyderabad, India. Her award is in recognition of her outstanding contribution toward inspiring, encouraging, and engaging the global development community by facilitating easier access to geospatial information and tools. Radiant.Earth is a non-profit organization committed to aggregating the world's open Earth imagery and providing access and education on its use to the global development community.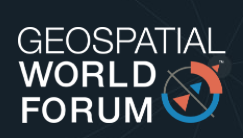 The Geospatial World Woman of the Year Award is one of 11 Geospatial Leadership Awards. Established in 2007 by Geospatial Media and Communications, these awards align with the characteristics and directions of the geospatial industry and acknowledge individuals and organizations in the industry who are breaking down barriers and conceiving innovative ideas and solutions to address critical world challenges.
An early adopter and advocate of geospatial technology and the founding chairperson of the U.S. National Geospatial Advisory Committee, an advisory committee of the U.S. federal government, Ms. Miglarese has focused her career on creating spatial information to support the protection of natural resources and for informed decision-making. Observing the enormous changes in the geospatial field over these last 36 years that have resulted in a flood of Earth observation imagery and tools, Ms. Miglarese realized the opportunity to harness this innovation to address global challenges.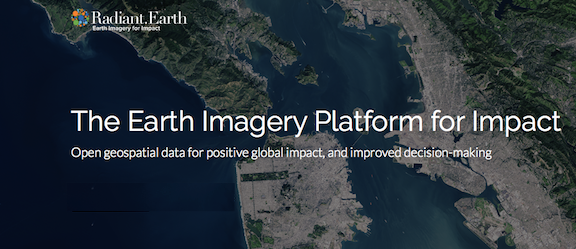 In February 2017, Ms. Miglarese announced Radiant.Earth with the mission of aggregating the world's unlicensed open Earth imagery, and to make those data easily accessible and discoverable to practitioners working to lessen global poverty, ensure food security, and combat climate change, among other challenges.
Ms. Miglarese said when she started her career, she could have never imagined this moment. She has had great mentors that have guided and supported her along the way, and am grateful for being able to give back and help to empower others to use this technology. This award also confirms the need for an organization such as Radiant.Earth, which would not have been possible without the financial support of the Bill and Melinda Gates Foundation and Omidyar Network.
Before launching Radiant.Earth, Ms. Miglarese served in various leadership positions in the public and private sectors, including as President and CEO of Fugro Earth Data and of PlanetiQ and as chief of the National Oceanic and Atmospheric Administration's Coastal Services Center, where she directed remote sensing and GIS programs for more than a decade.
The 2018 Geospatial World Leadership Awards judging panel consisted of the following independent and experienced professionals:
Nigel Clifford (Chief Executive at Ordnance Survey, UK, who chaired the panel)
Sandeep Singhal (Director – Cloud Business Unit, Google, USA)
Brett Dixon (Director, Esri Asia, Singapore)
Brian Nicolls (General Manager, AAM, Australia)
Willy Govender (CEO, DataWorld, South Africa)
Valrie Grant (CEO, GeoTech Vision, Jamaica)