Word of Europe's General Data Protection Regulation (GDPR) has reached everyone by now; however, many businesses find it confusing and are asking how this regulation affects them.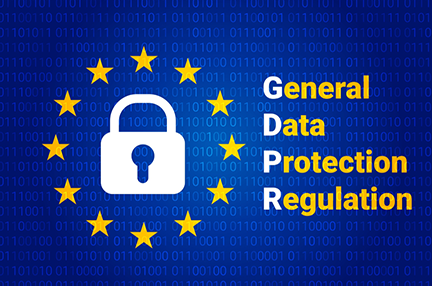 Eclypses™ has created a free downloadable Executive Brief about the GDPR to help organizations navigate this and similar new legislation when it comes to cybersecurity needs. The Brief is available at the company's website at www.eclypses.com/resources/

The purpose of the Brief is to create a clear picture of one overlooked aspect of the GDPR law and the repercussions associated with non-compliancy; requirements for the storage and transmission of private customer information. The Brief's key points include:
Three key obligations for data storage and transmission
High non-compliance penalties for companies located outside the European Union
Cybercrime's growing threat
MicroEncryption® is the most secure method to prevent customer data breaches
Protecting customer data during the transmission and storage process is critically important. Eclypses has developed an innovative new, turnkey data protection solution that keeps all critical data under lock and key, mitigating the risk of a mass data breech. Eclypses' proprietary MicroToken Exchange™ (MTE) data security solutions protect sensitive data from a
breach of files at the field level by replacing pieces of data with MicroToken™ place holders.

In storage, known as data at rest, MicroEncryption replaces sensitive customer data such as social security numbers, credit card info, or health records and the original data is stored in an ultra-secure Private Digital Vault to be recalled when needed without affecting the user experience. Even if hackers pierce the firewall and perimeter defenses, they will only find meaningless MicroTokens.
Executive Comment
Eclypses' Steven Russo, EVP, points out that California has recently signed into law its own version of the GDPR and other governments are expected to follow with similar legislation. He explained that California's privacy law gives the state's 40 million residents many of the same protections as GDPR, yet not all of the same control, and each violation carries a substantial $7,500 fine for businesses. As other states in the U.S. and countries around the world follow suit by implementing their own privacy laws, common sense cybersecurity application and privacy policies will cut across these seemingly different requirements.