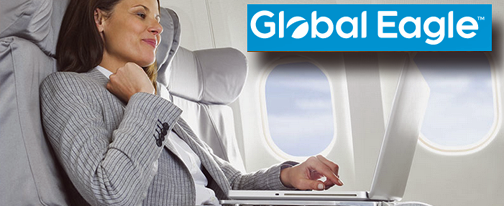 Global Eagle Entertainment Inc. (NASDAQ:ENT) ("Global Eagle" or the "Company") has been named a winner in the Crystal Cabin Award competition for its Airtime™ wireless inflight entertainment (IFE) and connectivity portal.

The annual Crystal Cabin Awards were presented in seven categories at the 2017 Aviation Interiors Exhibition (AIX) in Hamburg, Germany last week. The winners were selected by a panel of 29 international aviation experts out of 85 short-listed entries from 21 countries.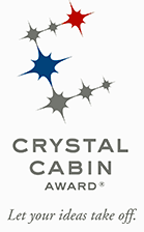 Currently installed and operational on more than 800 aircraft, Airtime enables inflight streaming of live TV, on-demand movies and television shows, games, music, digital publications, flight tracking and destination information to passengers' personal mobile devices. Passengers can connect to the internet to browse their favorite websites, send and receive messages and post to their social media sites. With Global Eagle's extensive portfolio of studio-licensed movies, music, popular TV series, international magazines and newspapers, together with its patented technology for high-speed web browsing, airlines can deliver to their passengers a unique quality of experience and build airline-brand loyalty.

Airtime is a flexible platform that enables airlines to implement customizable branded campaigns across the user interface. The airline can optimize revenue streams through advertising and sponsored content specifically tailored for passenger demographics and routes.

The Crystal Cabin Awards are presented annually for excellence in aircraft interior innovation. The awards for outstanding cabin products and concepts were first presented at AIX in 2007.