[SatNews] Gilat Satellite Networks Ltd. (Nasdaq: GILT has provided its low-profile maritime terminals for various naval vessels of an unnamed Asian country.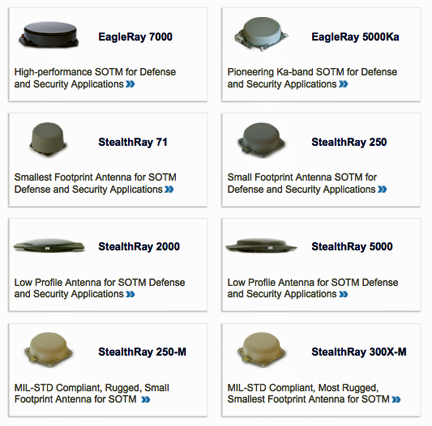 The terminals, capable of operating in the harsh maritime environment, provide secure Command and Control (C2) communications in combat operations. The terminals have been deployed on various vessels, such as missile boats and fast attack craft, in both Ka- and Ku-band variants. Using satellite communication, naval commanders have access to real-time information and better situation awareness, even in the most distant theaters of action.Gilat's maritime solution is based on the RaySat SR200M and ER5000KA Ka-Band antennas, which provide high-speed connectivity, in a small, light and low-profile form factor. The terminal includes a Wavestream BUC and the GLT-1000 high-performance modem. This tightly integrated terminal has a very small footprint, and can be easily installed even in small and unmanned surface vessels (USV), where size, weight and power (SWaP) limitations are most challenging.
The RaySat low-profile antennas also include an enhanced accuracy satellite tracking mechanism, providing short initial acquisition and instantaneous re-acquisition time. Its innovative, low-profile design provides better safety, smaller radar cross-section and improved maneuverability for military forces.
"Gilat's marine terminals were developed to accommodate our clients' growing need for an integrated, high-performance communication solution for small vessels, both manned and unmanned," said Moshe (Chico) Tamir, Executive Vice President and President of Defense & HLS Division for Gilat Satellite Networks. "We are very proud to have these terminals deployed successfully in combat operations."
The ER5000Ka antenna will be displayed in the Eurosatory exhibition (Viparis Nord Villepinte, Paris), at the ASTRIUM booth.
The company's Satellite-on-the Move( SOTM) antennas will be displayed in CommunicAsia 2014 (Marina Bay Sands, Singapore), at Gilat's hospitality suite—HIBISCUS 3710/3610, Level 3.
More information is available at http://www.gilat.com/RaySat-2-Way-Antennas