[SatNews] Leaves are turning, frost on the pumpkin, and time to plan for Hawaii in January 2014.
Click on the hotel photo on the right to learn more about PTC'14.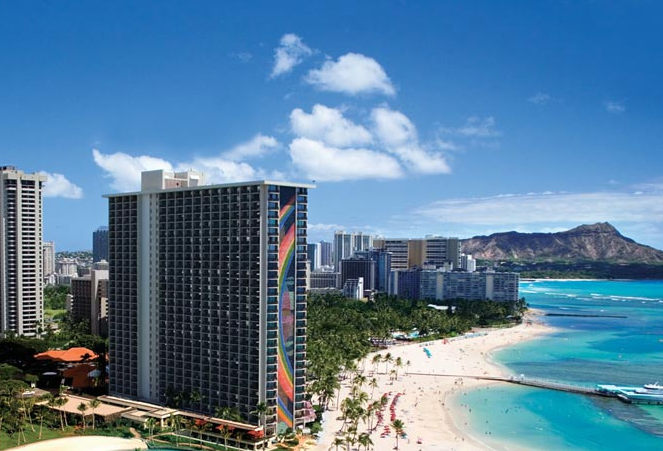 PTC'14 is scheduled to begin on Tuesday, 21 January 2014 for Competing with Free: Solutions to Innovate, Stay Pertinent, and Be Profitable in International Voice Communications.

Christian Michaud SVP, Product and Business Strategy, Global Voice Solutions Business Unit, Tata Communications, Canada

End users face a dizzying array of options for voice communications, leaving retail-facing voice providers fiercely competing for end-user loyalty and wallet share.

In this keynote presentation, Christian Michaud will examine the critical changes in end-user behavior driving today's voice communication landscape and explore ways traditional wholesale relationships can expand to meet the new challenges of retail-facing voice providers.

Message from the Co-Chairs...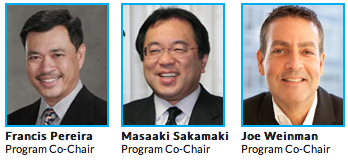 Whether in terms of economics, technology, competition, regulatory policy, industry structure, or customer needs, we are entering a new world, encompassing shifts in mobility, big data, cloud computing and the Internet of Things, growing cyber threats, and subsea and satellite. To compete effectively in this new world requires new strategies, rather than attempting to make do with approaches that may have served well in the past.

The Pacific Rim is the epicenter of this evolution and revolution, in terms of emerging players, a dynamic economy, and accelerating technological innovation. PTC'14 offers unparalleled opportunities to interact with senior executives across telecommunications, information technology, and related industries, as well as global regulators, renowned academics and thought leaders.

The event this year, as is traditional, takes place on the expansive grounds of the Hilton Hawaiian Village in lovely Waikiki, with nearby access to world-class beaches, shopping, and fine dining, the better to extend thought provoking and profitable discussions from the formal conference.

For those attendees returning to the event, our 36th annual, we welcome you back; for first timers, we hope to show you why this event has stood the test of time and is so unique—and uniquely valuable—in the industry.

Aloha

PTC extends a big mahalo to Tata Communications for their six consecutive years of Diamond Sponsorship. Thank you for your continued support.

Take advantage of the great networking opportunities at the PTC'14 Tuesday Evening Reception sponsored by Tata Communications.