Talk about a collaborative effort, this project involved 145 students, who worked on 58 projects over five years—all for a nano satellite.
Governor P. Sathasivam dedicated to the nation NIUSAT, a nano satellite developed by Noorul Islam University, Kanyakumari, here on Saturday.
The development of NIUSAT—acronym for Noorul Islam University Students Satellite—is the result of the efforts put in by 145 students, who worked on 58 projects over five years.
Program director A.E. Muthunayagam, a pioneer in propulsion technology in the Indian space program, said the satellite weighed less than 15 kg and had a volume of less than one cubic ft.
The satellite is equipped with a multi-spectral camera with 30 m resolution and 60 square km area coverage. It can obtain images to assess agricultural growth, plant stress due to water starvation or diseases, and for providing information relating to disasters.
Conceptualized in 2007, the project has been undertaken in association with the Indian Space Research Organisation (ISRO). Efforts are on to complete quality assurance tests to enable the satellite to be included as a payload for PSLV C-36, which is expected to be launched next month.
At the function, the Governor lamented the lack of success of educational institutions in transferring the benefits of innovations to the common man.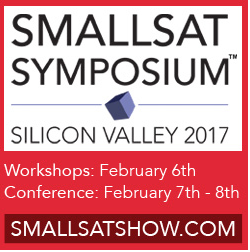 "One of the areas in which most of our institutions are yet to make considerable progress is in taking the fruits of research to the people. The role of educational institutions attains meaning only when they identify the issues faced by a particular society and work to provide solutions for the problems," Mr. Sathasivam said.
The Governor handed over the relevant documents pertaining to NIUSAT project to University Chancellor A.P. Majeed Khan. They were later given to representatives of the quality assurance department of ISRO.
University Vice Chancellor R. Perumalsamy, Pro Chancellor M.S. Faizal Khan, C.K. Hareendran, MLA, NIUSAT program director A.E. Muthunayagam, project director M. Krishnaswamy, and Director (HRM) K.A. Janardhanan spoke.