[SatNews] This is the perfect time—now that the lights are turned off and the building is empty—for SatNews to reflect about SATCON 2014 and some of the companies and products they presented this last week in New York City.
The following companies are in this report:
ARTEL
C-COM
Crystal Solutions
DataPath
SIS Live
Virgin Technologies
Artel Video Systems

[SatNews] Artel Video Systems is living up to its trademark slogan: "Simplify Media Transport."
The Emmy award-winning company of just 37 employees demonstrated its cost-effective, easy-to-deploy, and industry standard JPEG 2000 compression solution.
"Artel is really a terrestrial-based transport of video into a network. That's what we're known for, that which has typically been fiber based, and now it's more IP-based. But for IP you've got to compress it, and the natural compression for that is J2K (JPEG 2000 Compression), for a lot of technical reasons," said Artel Video Systems President Richard Dellacanonica.
"The problem with J2K is there were no standards. In other transport compression standards, you can have multiple vendors. In the J2K world, if you bought one guy's encoder, you had to buy his decoder. And that was a problem. There was no competitive nature. Once you're in there, that's it. So we've developed a standard. You can buy Vendor A as an encoder and Vendor B as a decoder for J2K. That's really what we're getting the Emmy for—interoperation. That would make J2K the most likely long-term solution for contribution video. We're putting a lot of our effort into that," said Dellacanonica.
"While the platform is not unique, it is the way in which Artel simplifies the process that is the main focus," says Dellacanonica.
"The way that we solve problems is in the bowels of how users use the product," said Dellacanonica. "We are taking things that have been historically very complicated to do, and everything we do is 'How do we make it simple?' We grind every part of the screen, every light; we really have a very lively debate on everything that we do. It comes from very tightly developed customer requirement documents that do not let the engineer wander along and do what they want. There's very tight control."
Artel offers free, lifetime technical support for its customers and free firmware upgrades. The challenge, says Dellacanonica, is to make the process so simple that there are no technical support calls.
Dellacanonica also offered his thoughts on Employee Stock Ownership Plans (ESOPs), which he adopted as a business model as of October 1, 2014. "The advantage for the company is obvious," said Dellacanonica. "All the employees feel ownership. They're engaged because they've got to be there long enough to add value to their ownership, and then they want to leave it in good hands, because after they leave they have to wait a couple of years to get their money back out. So it's really a long term way of managing the business.
"Every study ever done on ESOPs, and there's around nine thousand of them out there, is that they are, in general, more profitable and better run businesses than non-ESOPs. The key to a successful ESOP business model is a mature base of employees, says Dellacanonica.
"There's a mental model of the employee that this works on, and it's typically, thinking long term, more mature and later on in their careers. And that's really what we put together anyway. The nature of what Artel does is conducive to those kind of employees," said Dellacanonica.
For more information, please visit the Artel Video Systems infosite here.
C-COM

[SatNews] As the rhino population hovers on the brink of extinction, technology is being utilized to give animal activists the upper hand.
Animals under threat of poaching at the Great Limpopo Transfrontier Park, which stretches 35,000 square kilometers across the borders of South Africa, Zimbabwe, and Mozambique, are under now under the careful watch of drones using C-COM Satellite Systems' iNetVu technology.
Saab Grintek, a C-COM iNetVu integrator based in South Africa, is sponsoring a foundation that is working closely with the three governments where the park is situated. The UAV (Unmanned Arial Vehicles) monitor and gather data on any unusual activity in the park, which is home to 40 percent of the world's rhino population. The iNetVu vehicle mounted antenna connects to the operational center, providing real-time updates on activity.
"We're thrilled," said C-COM Director of Business Development Drew Klein of the operation. "It goes to show you the innovation of a system integrator. Their sales are only limited by their imagination. Security is always a possible use for the vertical market for VSAT; to imagine it for this case was the bold and vivid imagination of our reseller. That they made it happen is a testament to how they learned to use, and make a difference, with our product."
"Due to the sensitive nature of the operations at hand, specific information on the individuals involved and the drone technology in use cannot be shared with the public at this time," says Saab Grintek's Gustav Englbrecht.
C-COM is also developing a new low profile, Ka-band SatCom-on-the-move antenna system with ViaSat, which is scheduled to be released by mid-2015.
The metamaterial, flat panel, unique array system will be working at first with ViaSat, then eventually it will be for use on any of the major services as well.
"That's at a price point that could be very disruptive to the market," said Klein. "There's always an on-the-move solution—now we have one at a reasonable price."
For more information, please visit the C-COM Satellite Systems here.
Crystal Solutions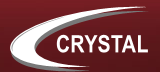 [SatNews] Crystal Solutions shared their metadata solutions and subsequent discussions of interference and carrier ID solutions.
"A lot of customers transmit a a great deal of video, and what we've been seeing is that what our customers are required to do is insert additional metadata into that video," said Crystal Solutions President and CEO Roger Franklin. "Data that describes the video in such a way that, if it should not be distributed on the Internet, their downstream distributor can read that metadata and turn off web streaming, or turn on local commercials and generate targeted advertising. We provide solutions to create and insert that metadata and validate the existence and accuracy of metadata throughout their network."
Crystal Solutions has also started providing its customers with carrier ID (CID) solutions, a capability that will be required of all occasional-use video satellite transmissions by the FCC starting in June 2016.
The implementation can ultimately be a learning experience, says Franklin. If satellite operators notice a pattern in which a particular uplink truck continues to cause problems and transmit to the wrong signal, the truck and operator in question can be targeted and given the opportunity to get more training and avoid future interference.
"Both the video metadata analyzer and carrier ID detection solutions have been developed with ease-of-use in mind," says Franklin.
"We understand the operation requirements of our customers, how their business works and what they need to deliver their services. We look at how they work, what they need to accomplish, and how to recover from failure. Then we design automation capabilities to decrease the number of steps and design a user interface so operators are more comfortable and execute fewer steps. Sometimes we count clicks, how many scrrens they have to go through to execute what they need to accomplish," said Franklin.
Franklin will join a roundtable discussion regarding how to combat deliberate jamming and radio frequency interference on Thursday, November 13th from 10:15 a.m. to 11:15 a.m. in 1A22. He will be joined by Moderator Dick Tauber, Media Executive at D. Tauber LLC; and pannelists Martin Coleman, Executive Director at The Satellite Interference Reduction Group; Mark Rawlins, Director of Communication System Operations at Eutelstat; and Gary Thatcher, Associate Director of the US International Broadcasting Bureau.
Crystal Solutions will next attend NAB 2015 in April in Las Vegas, Nevada. For more information on Crystal Solutions, please visit their infosite.
DataPath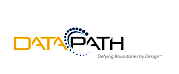 [SatNews] DataPath Inc., a satellite technology provider, acquired by Rockwell Collins back in 2009, has returned to private ownership and its original brand.
"It has been a great surprise how quickly word-of-mouth about our re-emergence has spread," said DataPath President and CEO David Myers. "So many customers and partners remember the name. Bringing the old DataPath back has been a springboard for re-launching as a private company. The positive brand perception was already there, so the transition has been more seamless than we anticipated."
According to Myers, the company's latest evolution has elicited an enthusiastic response from employees, of which there are about three hundred at facilities in Atlanta and Stockholm, and various service locations around the world.
With revival of the old name comes investment in new products and markets including government, broadcast, emergency response, and industrial operations.
"The secret sauce, if you will, is our MaxView® software," said Myers. "It is an integrated network management solution that controls not only satellite terminals in the field, but everything that connects to them, from power generators to network appliances to remote sensors. We can monitor every individual device as well as provide overall network level diagnostics. Customers benefit from a complete end-to-end solution, all managed from a single console."
A new version of DataPath's MaxView software, projected for release in mid-2015, will include an improved user interface and new network analytics.
The QCT90, a new product in DataPath's SWE-DISH line of portable satellite terminals, is a 40-lb, 90-cm unit to be released early 2015. The military-grade, carbon fiber and machined aluminum system is self-contained including the antenna, modem and RF transmitter and can be easily stowed in a single backpack.
DataPath Inc. will also attend the SATELLITE 2015 conference in March.
For more information, please visit the DataPath infosite.
SIS Live

[SatNews] SIS LIVE, broadcast and network connectivity solutions provider has achieved ANATEL certification in Brazil for its award-winning uPod® and DriveForce® satellite uplink system.
ANATEL, the National Telecommunications Agency for Brazil which is responsible for regulating and authorizing service providers, granted the satellite approval certificate, which states that DriveForce® and uPod® are now officially accredited to deliver quality uplink services in the region. According to Product Sales Director Martyn Hopkins, the approval sets SIS LIVE apart from its competitors.
Both models provide broadcasters with a fast, reliable SNG link from even the remotest locations. A successful demonstration of this capability occurred during the summer of 2014 when the range was widely used by broadcasters to transmit news coverage from the football tournament in Brazil.
The uPod® antenna, on display at SIS LIVE's booth, is segmented, allowing it to be packed into cases and easily transported,while the DriveForce® has a solid antenna and is designed to be vehicle mounted. Both are highly compact, with fully automated satellite uplink capability.
The extensive use of carbon fiber in both the reflector and base construction means the system is extremely lightweight but also strong, providing thermal stability in extreme temperatures.
An integrated bookings system delivers a simple and seamless satellite connectivity solution, giving news gatherers the competitive edge.
"ANATEL's decision to approve our uPod® and DriveForce® range is the icing on the cake after its extremely successful performance this summer," said SIS LIVE Managing Director David Meynell. "Broadcasters in the region who saw the system in action can now also take advantage of its faultless satellite connectivity, with the added confidence that the range is accredited by the highest regulatory body in Brazil."
SIS LIVE products are developed and built by its in-house engineering team based on specific requirements identified, and feedback gained in the field. SIS LIVE is the only company to design, develop, manufacture and operate its own range of satellite uplink products, and is heavily invested in accurate tooling.
SIS LIVE's satellite hardware division forms just one part of a wider portfolio that includes a UK and international fiber network; two teleports, NOC's and iDirect hubs; over 500MHz of permanently leased satellite capacity; a record breaking satellite Internet department; and the largest mobile satellite uplink fleet in Europe.
For more information, please visit the SIS LIVE infosite.
Virgin Technologies

[SatNews] The latest innovation in Virgin Technologies' antenna system aims to continue making technology more accessible to the average user.
The telecommunications solutions provider showcased their new VR9L satellite antenna system and VR 1U controller at SATCON 2014, demonstrating their ease of use. The auto-aiming Ku-band satellite antenna's unique vertical lift feature is the industry's only solution for clearing obstructions without increasing the total height of the satellite platform. With a cluster of accessories in the vicinity, the option for an extra 14 inches of lift has the potential to create a far less cluttered environment.
Adding to the overall ease of use is the user interface for the VR 1U, which works independently of any satellite modem to provide quick and reliable satellite acquisition, says Virgin Technologies President Robert Smibert. The operation is as simple as push-to-start.
"Antennas today are a technology marvel," said Smibert "There is a lot of functionality and, in the end, we have to remember who's using them. They want simplicity and we make it as easy as possible. Everything you'd need is inside, but, for the average user, there are just two buttons - green to go, red to stop."
Virgin Technologies also owns and operates its own iDirect teleport, providing a complete suite of telecommunication solutions. This includes the sales and rentals of fixed and mobile satellite antennas, high speed Internet, VoIP telephone service, intrinsically safe intercoms, VPN and private networks, cellular repeaters and portable towers.
According to Smibert, the company is transitioning from a regional player to a global provider, launching a reseller network focused on gas starting in 2013 and continuing the expansion to present day.
"We've got some great knowledge on how to build and provide mission critical systems and products, and our knowledge will roll into the resller network," said Smibert.
For more information, please visit the Virgin Technologies, Inc. infosite.