Wiseman Khuzwayo of Business Report & Independent Online (Pty) Ltd. is reporting that South Africa expects to launch its second microsatellite into low Earth orbit by June, after several cancellations.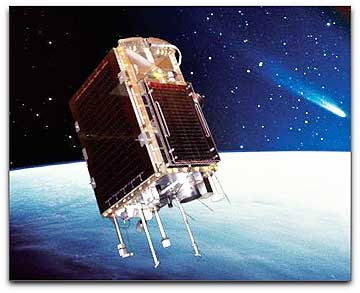 If all goes well, the R26 million
Sumbandila
satellite (
SumbandilaSat
) will take to the heavens from
Severemosk
in Russia. Sumbandila is Venda for "lead the way". The satellite will be launched after midnight from a Russian nuclear-powered missile submarine in the icy
Barents Sea
as part of a Russian navy exercise. The 18,200 ton
Delta Class 4
sub, which is as long as one-and-a-half football pitches, will use a modified
Shtil 2.1
intercontinental ballistic missile as a launch vehicle to place the satellite into an orbit 500km above earth. The satellite, with a three year lifespan, will be controlled from an operations centre outside
Pretoria
.
SumbandilaSat
will give South Africa more access to space technology and strengthen its role in space initiatives. These include the
SA Environmental Observations Network
and the
African Resource and Environmental Constellation Programme
. The 81kg microsatellite will generate satellite imagery at a resolution equivalent to 6.25 metres above the ground. It will send the images to the ground tracking station at the
Hartebeeshoek
satellite application centre in
Pretoria
and a back-up station at the
Overberg
test range near
Arniston
. This is an earth observation satellite and its main payload is a remote sensing camera.