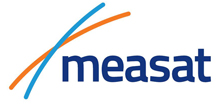 MEASAT Global Bhd ("MEASAT"), ATEME, BBright, MStar Semiconductor and Newtec are presenting a live-over-satellite demonstration of Ultra High Definition ("UHD") with High Dynamic Range ("HDR") on MEASAT's booth, 1T3-01, at CommunicAsia2016, which runs from May 31 to June 3
This demonstration will provide viewers with an up-close view of next-generation UHDTV. HDR dramatically improves picture quality with a wider range of richer colors, brighter whites and deeper darker blacks, giving the picture a more exciting 'dynamic' look.
The demonstration will be HEVC-encoded at 50fps with 10-bit color depth broadcasted with DVB-S2X at 25 Mbps. The feed is delivered via the MEASAT-3a satellite located at the 91.5 degrees East orbital slot.
According to Yau Chyong Lim, Chief Commercial Officer, MEASAT, the company and their technical partners are on the cutting edge of broadcast distribution technology. "Customers interested in distributing UHD HDR are now assured of a viable distribution model via satellite with the expertise of MEASAT and our technical partners," he said.

ATEME is supporting this live UHD-HDR demo over satellite with their TITAN solutions, such as TITAN Live, which is a pure software encoder-transcoder supporting resolutions from mobile devices to 4K with the highest video quality at minimum bitrate. "Also supported are all HDR flavors with the recent integration of HDR10, HLG, Technicolor, and Dolby Vision technologies", added Rémi Beaudouin, Vice President of Marketing, ATEME.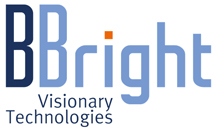 Guillaume Arthuis, Chief Executive Officer, BBright, indicated that HDR offers a significant visual advantage in the perceived user experience for UHDTV. He also said, "This technical achievement between several technical ecosystem partners and MEASAT demonstrates that linear UHD channels are now more attractive than ever and ready to be widely adopted for satellite delivery to consumer homes."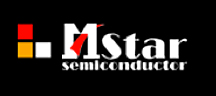 The Sales Vice President at MStar indicated that his firm was able to meet their partners' business goals as they were able to produce 4K HDR receivers at a much lower cost and affirms their leadership role in Application Specific IC (ASIC), used in the latest STB.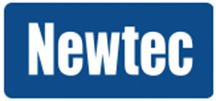 "This shows that satellite networks are ready for this new broadcasting format while we also have the equipment available to enable the service", said Hans Massart, the Broadcast Market Director at Newtec. "DVB-S2X channel bonding and Wideband HTS transponder support are key enablers of large scale 4K UHD deployments. The refresh of DTH set-top boxes required for 4K HDR reception allows integration of DVBS2X SoC, which are available on the market today."
MEASAT is the region's leading distributor of high end linear video channels, having launched the region's first linear HD channel in 2007 and the region's first UHD channel in 2015. With three collocated satellites, powerful wide-coverage beams and connectivity to regional headends and Pay TV operators, 91.5°E is the preferred choice for Asian video services.