An business ideal would be the ability to leverage existing infrastructure in order to provide Internet connectivity to underserved peoples and areas.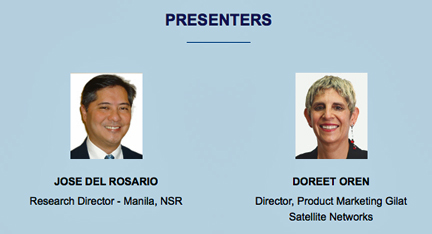 Well, that's the idea behind a new Gilat webinar entitled "Shattering the Barrier to Rural Broadband Penetration" that will be conducted on July 27th at 10:00 a.m. EDT (GMT -04). SES and Gilat now offer a new service using a hybrid satellite-cellular terminal to deliver broadband access. This innovative and affordable solution opens a significant growth market and shatters the barrier to rural broadband penetration as well as helping to close the digital divide.
To hear more about how to cost-effectively provide home broadband connectivity in rural areas, please attend this exciting webinar that is presented jointly by Jose Del Rosario, NSR's Research Director-Manila, and Gilat's Doreet Oren, Director of Product Marketing. Upon registering, a confirmation email will be received with directions on joining the webinar.
Register for the webinar at this direct link...