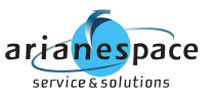 [Satnews] During 2016, Arianespace will be working closely with partners to accelerate the reorganization of the European launcher industry.
2015: From Success To Success
Arianespace set a new record in 2015 for its family of launchers operating from the Guiana Space Center (CSG) in French Guiana, with 12 successful launches in 12 months.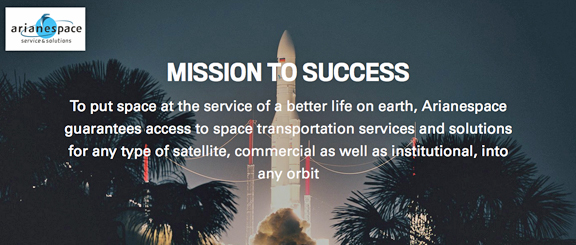 Arianespace carried out six Ariane 5 launches, along with three by Soyuz and three by Vega—a three-fold increase for the latter over the previous year. These results clearly proved the effectiveness of the efforts made to improve launch scheduling at CSG for greater flexibility and availability.
Based on this operational track record, Arianespace should boost sales to more than 1.4 billion euros in 2015, the highest total in its history.
An All-Time High Backlog
Arianespace won contracts for 33 new launches in 2015:
8 Ariane 5 launches for 14 geostationary satellites (GEO), including two government satellites (Eumetsat), with more than half of these contracts open to competition, and one special contract for the launch of the James Webb Space Telescope (JWST) on behalf of ESA, within the scope of collaboration with NASA
21 Soyuz launches for the OneWeb constellation and another launch for four additional satellites in the O3b constellation
3 Vega launches, including one shared launch carrying the PeruSat-1 satellite and Skysat satellites for Google/Skybox Imaging
Arianespace booked orders in 2015 worth 2.5 billion euros, including 35 percent for geostationary satellites to be launched by Ariane 5 and 65 percent for non-geostationary satellites to be launched by the three launchers in the family. This dynamic business performance boosts Arianespace's order backlog to over 5.3 billion euros, split equally between geostationary and non-geostationary launches. The total of 58 launches includes:
24 by Ariane 5
25 by Soyuz
9 by Vega
Arianespace is announcing two new launch service contracts to start the year: one with Thales Alenia Space and Airbus Defence & Space for two COMSAT NG satellites on behalf of the French defense procurement agency DGA, to be launched by Ariane 5; and the other with French space agency CNES for CERES satellites, to be launched by Vega for CNES and DGA.
Arianespace's goal in 2016 is to perform up to eight Ariane 5, one Soyuz and two Vega launches.
The Ariane 5 heavy launcher will carry out up to eight launches in 2016. Two of these are single launches, carrying only one satellite: the first on January 27 for the operator Intelsat and the other in early March for Eutelsat.
For the first time, an Ariane 5 ES will be used to orbit four Galileo satellites. The previous satellites in the European Commission's satellite navigation system were launched by Soyuz.
The Soyuz launcher will also orbit the Sentinel-1B satellite for ESA and the European Commission, as part of Europe's Copernicus program. On the same mission, Soyuz will carry the Microscope payload for French space agency CNES, and two microsats for ESA and Norway.
Vega will perform its first mission with a purely commercial payload in the summer of 2016, orbiting Skysat satellites for Skybox imaging. A second Vega mission at the end of the year will orbit an Earth observation satellite for Turkey, Göktürk-1A.
Arianespace will continue its full-fledged commitment to the reorganization of the European launcher industry in 2016 to ensure the satisfaction of its customers. This year should see the following milestones:
Deployment of a new internal organization, designed to bolster project management within Arianespace, plus new corporate governance resulting from changes in its shareholding structure
Continued implementation of the competitiveness plan launched in 2014 in conjunction with all partners
Definition of the operating principles for Ariane 6 and Vega C in conjunction with our partners ESA, CNES, Airbus Safran Launchers (ASL) and AVIO/ELV
During an international press conference in Paris, Arianespace Chairman and Chief Executive Officer Stéphane Israël said, "Arianespace is very proud of the operational and business results achieved in 2015 by our highly professional and resolutely customer-centric staff. We set new records in 2015, with 12 launches by the Arianespace family from the Guiana Space Center, sales exceeding 1.4 billion euros and orders booked worth 2.5 billion euros. These successes encourage us to go even further in 2016 to guarantee independent access to space for Europe, consolidate our leadership in the commercial launch market and work with our partners to gear up for the first launch of Vega C in 2018, then Ariane 6 in 2020."