[SatNews] Winegard Company, a pioneer in antenna design and development, announces the activation of its new indoor antenna test facility featuring three specific measurement capabilities using equipment supplied by Nearfield Systems Inc (NSI). Test systems in the new facility include a planar near-field range (PNF), a spherical near-field range (SNF), and a compact antenna test range (CATR). The new test facility has capabilities that rival defense contractor antenna labs and further distinguishes Winegard from its competitors.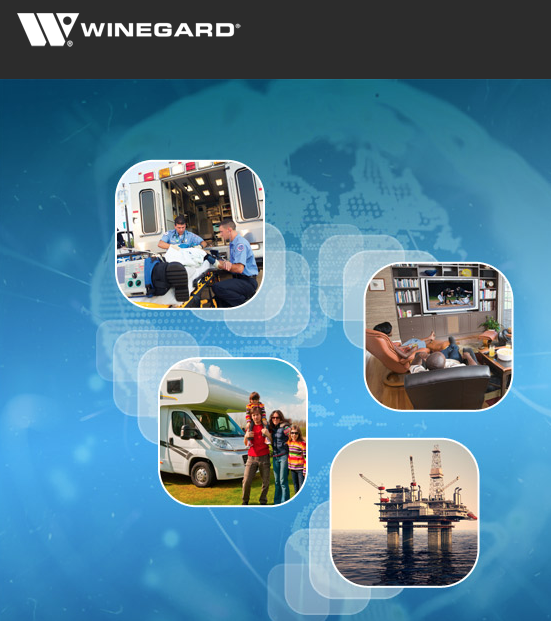 The CATR and SNF equipment is housed inside a newly constructed shielded anechoic chamber. The CATR includes a state-of-the-art reflector system that provides a 6 foot diameter by 6 foot long quiet zone. All test spaces are lined with newly installed microwave absorber. Accurate measurements are possible from 400 MHz to 40 GHz.
Capabilities of the Winegard PNF range:
Used for directional microwave antennas up to 40 GHz and 1 meter in size
Produces 2D or 3D patterns
Can be used to isolate certain defects on an antenna surface using imaging capability
Fast setup and relatively easy and efficient to use
The Winegard SNF range operates similarly to the PNF range, but collects data over a spherical surface surrounding the antenna under test. Capabilities of the SNF range:
Measures directional and omni-directional antennas up to 40 GHz and 2 meters in size
Produces 2D or 3D patterns
Can be used to characterize any type of antenna
Uses MARS post-processing software to correct for residual reflections
The Winegard CATR creates true far-field antenna patterns using a custom designed reflector and feed system. Its capabilities include:
Evaluation of antennas up to 2 meters in size at frequencies from 2 to 40 GHz
Produces pattern cuts up to 360 degrees
Can be used to characterize any type of antenna
Uses direct measurement with no mathematical transformation
In-House Flexibility
Winegard's new antenna test facility enables the company to design, test and make modifications without delay. Previously, the company could test an antenna only by shipping the product to an outside lab, and then waiting for an appointment for a limited amount of range time. Now, with in-house testing, the company's engineers can look at the data, make changes to the antenna, and immediately go back to the range to take additional measurements to confirm the antenna's performance. This improvement in design efficiency also translates into much faster speed to market.
"Our dramatic increase in test capability is a boon to our business partners and the end consumer," said Winegard President Jon Manley. "We can help businesses find the right solution, design the appropriate antenna, and test it to maximize performance. We are responsive to partner requests for a specific type of application, and make sure our products meet the partner requirements. For the end-customer, our new lab is another reason the Winegard brand means cutting edge quality."
Manley concluded: "We already have an optimized manufacturing process, but now have streamlined our design process as well. The result is a reduction in design costs and faster design cycles."