The U.S. is about to make it easier and cheaper for people to send satellites into orbit. The Federal Communications Commission, which regulates the industry, votes Thursday on creating a new category for small satellite companies that dramatically reduces fees.
Small and micro satellites have propelled the industry's growth, as costs of launch, design and build for a constellation of devices between the size of a fridge and a shoebox are vastly lower than a single, bus-sized satellite. Last year saw $3.25 billion in venture capital investment, according to Seraphim Capital, a space focused venture fund.
Amazon, OneWeb and SpaceX have proposed launching a combined 16,000 satellites in coming years to address internet access.
SpaceX launched the first 60 of its Starlink network satellites in late May.
Until now the FCC hasn't adjusted its licensing process to reflect the growing industry arena.
"There's a big gap," said Mike Safyan, vice president of launch at Planet, the satellite-based remote imaging company. Planet has more than 120 satellites orbiting Earth, currently the largest commercial fleet.
There are amateur and experimental licenses that are free or extremely cheap, but are extremely restrictive and often don't apply to commercial efforts. Operational licenses cost around $500,000, which is what Planet pays.
"Right now we have a one size fits all approach," he said.
For the Amazons or SpaceXs of the world, the licensing cost from the federal communications commission — at hundreds of thousands of dollars — is a drop in the bucket.
But for smaller companies application fees can eat up funds for research and development or keeping your company going.
"I think that this really helps encourage those newer companies to get going more efficiently or faster so that they don't have to spend so much of the money they raised immediately on an FCC application fee," Safyan said. Planet, which has the largest commercial satellite fleet with more than 120 in orbit, doesn't anticipate it will benefit from the change directly.
Safyan said Planet supports the move because it will spur innovation in the industry.
The new small satellite category cuts the cost to $30,000 for a constellation of 10 or less satellites. New rules require operators build in a six-year lifespan and keep the satellites close enough to the Earth to mitigate space debris.
The maximum size under the FCC regulation is 180 kilograms or just under 400 pounds, which is reportedly about 100 pounds less than the first set of SpaceX's starlink satellites. By Paul Flahive, Texas Public Radio
---
For all involved in the satellite and space industry and the various market segments that add value to these dynamic environments, the 2020 SmallSat Symposium is truly worth your consideration for attendance.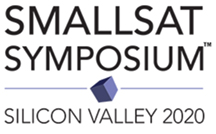 The 2020 SmallSat Symposium starts on February 3, 2020, with workshops, then the Conference runs February 4 to 6 at the Computer History Museum in Mountain View, California, in the heart of Silicon Valley.
The SmallSat Symposium is hosted by Satnews Publishers which, since 1983, has been a provider of a satellite news, media and events. This information packed forum was created to enable you and your company to secure a larger portion of market share as well as to take part in the next stages of your company's or organization's growth.