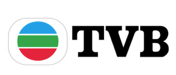 The company, TVB, made their announcement in the Great China Content Showroom during CASBAA 2016 informing the audience that they are officially launched on APT Satellite Company Limited's (APT Satellite) APSTAR-7.
The new pack includes TVB8 and TVB Xing He, which are tailored for Asia, the Middle East, Australia and Central Asia audiences.
Mr. Sherman Lee, Controller of TVBI said, "TVB is the most influential TV content provider in overseas Chinese communities. We have established a worldwide distribution network through cable, satellite and OTT technologies. The cooperation with APT Satellite will expand the coverage of our content to the new areas."
Huang Baozhong, Senior Vice President of APT Satellite added, "We are excited about the cooperation with TVBI, it greatly broadened the variety of our satellite's TV neighborhood. And we are especially proud of being given the opportunity to team up with TVBI, showcasing the theme of Great China Content Showroom here. APT Satellite is always standing with our customers, brings more value to them."

The new TVB package is available throughout Asia Pacific, South Asia, and Middle East on APSTAR-7 satellite at 76.5E.