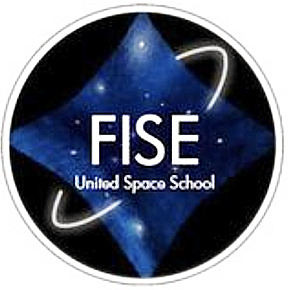 Isle of Man students who had the adventure of a lifetime after winning scholarships to attend NASA's FISE United Space School in Houston this summer have received certificates to celebrate their achievements.
Hannah Midghall from St Ninian's High School, Harry Dunne from Ramsey Grammar School and Alexander Brew from Queen Elizabeth II High School attended ManSat Group headquarters at Fort Anne, Douglas Head where they were presented with the certificates by Ann Corlett MHK, Political Member for the Department of Education, Sport and Culture (DESC).

The students were selected as the recipients of scholarships sponsored by the ManSat Group, and they spent two weeks in Houston, where they worked alongside peers from more than 20 countries on planning a simulated crewed mission to Mars, supported by NASA astronauts, engineers and scientists.
Since ManSat first awarded the annual scholarships in 2000, 38 Isle of Man students have now attended the Space School. ManSat, which carries out satellite filings for the Isle of Man under a contract with the Isle of Man Government's Communications Commission, runs the scholarships in cooperation with the DESC.
The students thanked Dr. Jennifer Stone, ManSat's Senior Manager for Regulatory Affairs, who coordinated the scholarships — and who was the first ever winner of a ManSat Space School scholarship in 2000.
ManSat also supports the annual Conrad Challenge competition for Manx high schools, in cooperation with Apollo Astronaut Pete Conrad's Foundation, and has sponsored Island high schools to participate in the UK Rocketry Challenge. In addition, the company awards an annual 'ManSat Fellowship' grant for Manx students seeking to further their studies in space, and scholarships to programs run by the International Space University in Strasbourg.
Visit www.mansat.org for details regarding the company's scholarships.