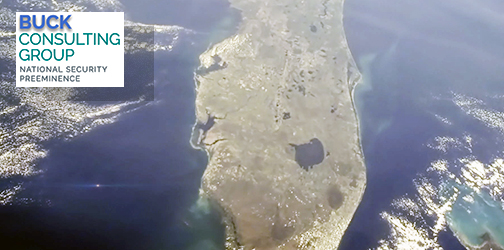 Former Commander, Joint Functional Component Command for Space, Commander, U.S. Air Force 14th Air Force, and AFSPC Vice Commander, Lieutenant General (Ret) David Buck, founded Buck Consulting Group (BCG) last week.
The BCG matches capabilities with government requirements, applies unique knowledge of operational needs and leverages existing relationships to provide winning solutions and shape clients' strategic direction in the Space, Cyber and Nuclear domains.
According to the company, in other words, the objective is to understand the landscape... what's real, who are the competitors, who are the decision makers, and develop the correct engagement strategy. The BCG diligently tracks government BAAs, RFIs, RPPs and RFPs to match them with clients' core competencies, and suggests synergistic teaming arrangements, as desired.
Customer engagement (at the correct level and time) is critical in order to understand requirements. The BCG helps clients tell their story through white paper development, compelling/complete/compliant proposals, tying capabilities to government requirements and enhancing customer to client communication.
Dave Buck pulled together some of the best retired officers and industry professionals to help companies succeed in their domains. The Buck Consulting Group brings a deep bench of subject matter experts across the Acquisition, Operations, Research & Development, and Test and Evaluation communities. They developed government RFPs, executed various contract types, led source selections, and worked within nearly every government agency, directorate and location.