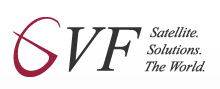 There's a new Secretary General on board at the Global VSAT Forum (GVF) as of August 27.
David Meltzer is the new Secretary General as of August 27, 2018. Mr. Meltzer brings over 25 years of experience in the satellite industry, including serving as a board member for both a regional satellite operator and for a mobile satellite operator. Previously, he served for 16 years in various business and legal roles at Intelsat, culminating in serving as Intelsat's General Counsel and Executive Vice President for Regulatory Affairs.
Most recently, Mr. Meltzer served as the General Counsel and Chief International Officer of the American Red Cross where he led its legal, international disaster relief and development activities.
Dr. Arunas Slekys, GVF's Chairman of the Board remarked that on behalf of all the members and Board of Directors, they are excited to welcome Mr. Meltzer. David brings a unique mix of industry and non-profit management experience on the international stage and they are confident that he will add significant value to GVF as a leading voice of the rapidly growing satellite industry—a vital part of the telecom and internet fabric that connects the world.
GVF is a global non-profit association of the satellite industry, founded in 1997, it brings together organizations engaged in the development and delivery of broadband satellite technologies and services for consumers, commercial and government organizations worldwide. GVF's goal is to facilitate expanded access to satellite-based connectivity solutions globally, which is achieved through regulatory, policy and spectrum advocacy; training and certification; product quality assurance; best practices for space sustainability; and collaboration with user groups and other satellite stakeholders.