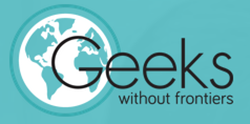 Geeks Without Frontiers (GEEKS) has unveiled their "HumanityConnect!" initiative, a multi-sector collaboration with a dual objective: to empower forcibly displaced people throughout the world — including disaster-affected and refugee populations — through improved access to community-based connectivity-driven solutions.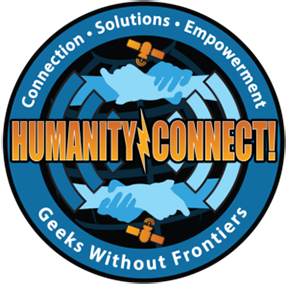 The launch of HumanityConnect! was accompanied by a call for partners during the Global Grand Challenges Summit.
Two related GEEKS initiatives – DigOnce! and CommunityConnect! – were selected as finalists in previous Global Grand Challenge Awards in 2016 and 2017, respectively.
Executive Comments
David Hartshorn, GEEKS' CEO, said, "We are inviting like-minded stakeholders to join us as we leverage state-of-the-art connectivity for – and with – local communities. The sheer scale of the challenge is compelling: the United Nations High Commission for Refugees estimates that there are an unprecedented 68.5 million people around the world that have been forced from their homes. In addition to millions of disaster-affected individuals, there are more than 25.4 million refugees, over half of whom are under the age of 18. In collaboration with partners from the public and private sectors, GEEKS is setting out to meet that challenge with HumanityConnect!"
GEEKS co-founder Michael Potter explained that these GEEKS initiatives are designed to drive realization of the UN Broadband Commission for Sustainable Development's recommendations for countries to 'develop enhanced national broadband plans' and to 'update regulatory frameworks for broadband' in recognition of the vital role of broadband in building and transforming economies and societies and achieving the SDGs.
GEEKS co-founder John Morris added that the GEEKS initiatives provide powerful tools that can be harnessed by any country to help develop broadband services as an important part of their national broadband strategy and policies.
Co-founder Chris Stott said, "After announcing the DigOnce! model law initiative at the Global Grand Challenges Summit in 2016, GEEKS was appointed to a working group of the U.S. Federal Communications Commission's Broadband Deployment Advisory Committee and has played an important role in helping to develop a Model Code designed to help accelerate broadband deployment and close the Digital Divide in the U.S. GEEKS is proud to have been of service and plans to support similar public-private sector collaboration throughout the world."