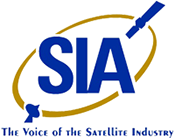 The Satellite Industry Association (SIA) has announced that Globalstar, Inc. (Globalstar) is the latest company to join SIA.
Globalstar operates a LEO constellation of satellites and provides mobile satellite voice and data products and service packages to government, industry and consumer customers around the world.
The Company's products include mobile and fixed satellite telephones, the Sat-Fi satellite hotspot, Simplex and Duplex satellite data modems, tracking devices plus its subsidiary SPOT LLC family of consumer satellite products. In September, Globalstar announced the appointments of Dave Kagan to the position of CEO and Jay Monroe to Executive Chairman of the Company's Board of Directors and earlier this year the Company introduced two new products, SmartOne Solar and the SPOT X 2-way satellite messenger.
Executive Comments

Tom Stroup, President of the Satellite Industry Association, said that his organization is pleased to announce Globalstar as the newest member of the Association. The Company's LEO constellation, spectrum management, mobile satellite and consumer product expertise make it a welcome addition and SIA looks forward to working with Globalstar as the Association continues to expand its role as the voice of the commercial satellite industry.

David Kagan, CEO of Globalstar, added that the firm is excited to join SIA and be part of a growing group of talented companies. Globalstar continues to focus on growth in the IoT and emergency communication sectors and believes SIA will be a valuable resource in these and other efforts.