Teal Group Corp. has revised upward its Worldwide Mission Model of future space payloads indicating there are 2,229 space payloads proposed for launch to Earth, or lunar orbits, or deep space trajectories from 2010-2029.
"
Our payload count for the next 20 years is nearly 10 percent higher than it was a year ago
," said
Marco Caceres
,
lead analyst for Teal Group's World Space Systems Briefing
which features the Mission Model.  "In our previous study, we identified 2,033 payloads worldwide. 
During the past year, we have included more than two dozen additional commercial geostationary communications satellites that have been ordered or planned by companies such as Intelsat and SES Global.
  We have also added dozens of
nanosatellites
and
picosatellites
for commercial systems such as
GeoOptics
' Cicero and for the US National Reconnaissance Office."
The Mission Model, which serves as a gauge of the payloads that are being proposed to be built or may be required in order to replenish systems that are currently in orbit, provides a base from which to forecast those satellites, probes, capsules, and manned missions that are most likely to be completed and launched.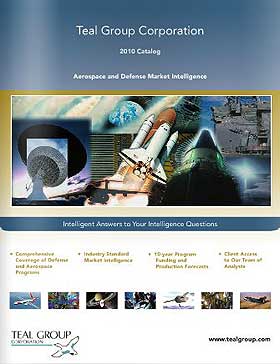 "There is a rationale method for forecasting the future of the market, and the first step is to be skeptical about any system proposed by any company or government, but to include everything in your analysis and then proceed to filter out what you think is real or fantasy," said Caceres.  "
At least half of the payloads that are announced never receive enough funding to be built and launched, but you still have to factor them into the equation as you develop a picture of what the future may look like
," added Caceres.
Civil and commercial payloads account nearly equally for 77 percent of the total payloads in the Mission Model, while military and university payloads account for 19 percent and 4 percent respectively. 
Approximately one-quarter of the civil payloads are crew transfer and resupply capsules for the International Space Station (ISS) missions.
  Additional ISS resupply capsules are included among commercial payloads, as companies like
Space Exploration Technologies and Orbital Sciences move to establish a presence in this market with their Dragon and Cygnus capsules
, "particularly
now with the Obama administration's cancellation of the Constellation program to develop a follow-on to the Space Shuttle and allow industry to pioneer the commercialization of human spaceflight,
" noted Caceres.
Sixty-two percent of the payloads in the Model are destined for l
ow earth orbit (LEO) and 23 percent for geostationary orbit (GEO), with the remainder designated for medium earth orbit (MEO), elliptical orbit, or deep space trajectories.  The high volume of LEO payloads can be attributed to a mix of ISS missions, nanosatellites and picosatellites, and replenishment satellites for mobile communications constellations such as Globalstar, Iridium, and Orbcomm.
Teal Group is a defense and aerospace consulting firm that provides competitive intelligence to government and industry.  It is based in Fairfax, Virginia.