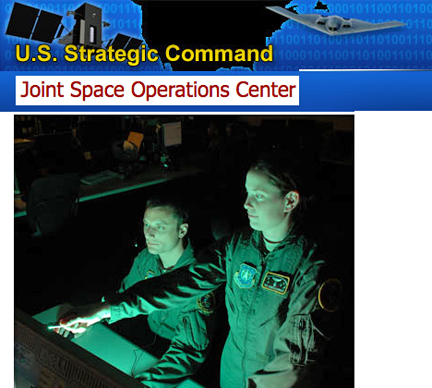 [SatNews] U.S. Strategic Command's (USSTRATCOM) Joint Functional Component Command for Space (JFCC Space), through the Joint Space Operations Center (JSpOC), confirmed at 8:34 p.m. PDT (11:34 p.m. EDT) on May 7th that the Progress M-27M cargo transport spacecraft reentered the Earth's atmosphere and over the Pacific Ocean.
"Our mission, which we remain focused on, is to monitor space and the tens of thousands of pieces of debris that congest it, while at the same time working with our government, international and industry partners to increase space situational awareness," said Lt. Gen. Jay Raymond, JFCC Space and 14th Air Force (Air Forces Strategic) commander. "By tracking and listing these objects and making that information available, we enable spaceflight safety and increase transparency in the space domain."

The JSpOC used the Space Surveillance Network sensors and their orbital analysis system to confirm Progress' reentry, and to refine its prediction and ultimately provide more fidelity as the reentry time approached. This information is listed in USSTRATCOM's Satellite Catalog and the publicly-available website www.space-track.org. The JSpOC also confirmed reentry through coordination with counterparts in Russia, Europe and other nations.

The JSpOC does not predict or track what happens after decay and reentry occurs, such as where on the Earth's surface debris, if any, lands.

"While predictions become more accurate as the event approaches, there are many factors acting on an object as it decays and reenters the atmosphere, such as how it tumbles and breaks up, variations in the gravitational field of a landmass or ocean, solar radiation pressure and atmospheric drag, that complicate our ability to predict what happens after reentry occurs," Raymond said.