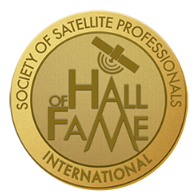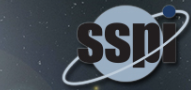 [Satnews] Tickets are now available for the 2016 Hall of Fame Benefit Dinner on March 8 at the Gaylord National Resort & Convention Center in Maryland.

The annual Hall of Fame Benefit dinner is SSPI's biggest fundraiser. The money raised supports programs such as Better Satellite World and Workforce Study, the Next-Generation talent attraction projects, and services for individual and corporate members. It is a great opportunity to see and be seen, and there are many ways to take advantage of that opportunity.

Click here for more information and to order tickets for the Hall of Fame Benefit Dinner.
You can buy a table for eight or ten, or an individual seat at the Hall of Fame Benefit Dinner, which also includes the Reception. It is an outstanding opportunity to entertain honored guests at SATELLITE. Individual Members receive a ticket discount to the Dinner. Tickets are on sale now.
Sponsor SSPI
SSPI is honored to have annual sponsorship from the leading companies in our industry. While supporting the work, they benefit from branding opportunities, free entry to the Hall of Fame Benefit dinner and other events and unlimited individual membership in the 4,000-strong professional network for their employees.
Satellites Make a Better World - Now and in the Future
What will be the headline story in satellite industry media on March 8 of 2030? How will satellite technology be transforming life on Earth for the better? Join in at the 2016 Benefit Dinner and imagine the range of satellite applications that will make a better world 15 years from now. It's the next step in our Better Satellite World campaign, which kicked off in March 2015 and has been growing and going viral ever since.