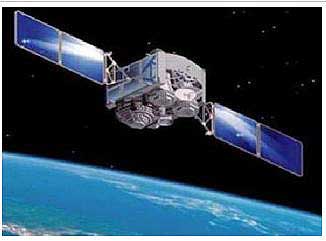 [SatNews] Indian Navy will soon receive its naval communication and surveillance satellite by the year-end.
According to a news report in
The Times Of India
,
Indian Space Research Organisation (ISRO) has fixed the ''launch window'' of the naval communication and surveillance satellite between December 2010 and March 2011.
"ISRO has assured us the naval satellite, with an around 1,000-nautical mile footprint over Indian Ocean, will be launched as slated. The project cost is Rs 950 crore. IAF and Army satellites will also follow in a couple of years,'' the paper quoted a senior MoD official as saying, on Wednesday.
India Navy is confident that the dedicated military satellite will surely
help the force in improving its C4ISR (Command, Control, Communications, Computers, Intelligence, Surveillance and Reconnaissance) capabilities
.
The dedicated satellite
will help Navy network all its warships, submarines and aircraft among themselves as well as with operational centres ashore through high-speed data-links.
"Maritime threats can then be detected and shared in real-time to ensure swift reaction,'' added the official.