European Space Agency's (ESA) Ocean x Space competition awarded Satellite Vu, a NewSpace company, with the first prize for leading the charge in space-based technology to overcome the challenge of plastic pollution.
During the eighth edition of ESA's annual Business Applications Conference, held in Stavanger from May 22-24, the organization brought together companies, users, experts, entrepreneurs and investors to foster partnerships and new ideas. The Ocean x Space competition invited small companies of 50 employees or less, to submit ideas for innovative, space-enabled services in the maritime sector. Other criteria the judges were looking for was clarity of value proposition, the problem to be tackled, the use of space assets, technical feasibility and the maturity of the idea.
Anthony Baker, CEO, Satellite Vu said that space has long been an important resource for the maritime industry, but today it can play a different and even more crucial role in preserving the maritime environment. The situation with maritime litter has reached crisis point. They are delighted to have had their technology and business application recognized by ESA. Satellite Vu is offering an affordable, sustainable, dual-use solution to enable governments to track and monitor where this plastic is coming from and where is it ending up, using a constant stream of data provided by their satellites. This actionable information will enable them to make informed decisions on how to tackle this threat that affects everyone.
In the last decade, we have produced more plastic than in the entire twentieth century and plastic constitutes approximately 90 percent of all waste floating on the ocean surface. By 2050, there could be more plastic in the world's waters than fish, measured by weight.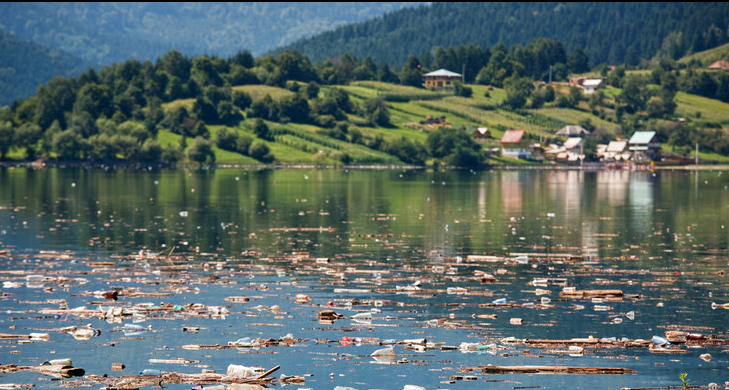 Plastic bags and other plastic products are routinely being discovered in the stomachs of birds and marine life. A major concern for environmentalists, naturalists and marine biologists is that floating plastic breaks down in sunlight, resulting in countless tiny pieces called 'microplastics'. It is these fragments that end up in our food chain and that endanger thousands of species that live in or around our waters. Today, microplastics are appearing everywhere from the deep sea to Arctic ice or amassing in large islands or gyres in every ocean. According to the United Nations, microplastics cause annual damage of $13 billion to economies worldwide.
Governments and other organizations invested in the conservation of our maritime environment must be able to effectively track these harmful plastics that are circulating in our oceans, seas, rivers and streams. Satellite Vu provides direct multispectral measurement of the plastic contamination providing actual, rather than simulated data, allowing the true scale of the problem to be uncovered.
Earth Observation (EO) has always been a hugely valuable asset from an environmental perspective as it provides a detailed 'eye in the sky' and gives a view of our planet that is unrivaled. Over the past five years in particular, through the advent of NewSpace innovations, the rise of small satellite technology has been at the center of a paradigm shift in the EO market which has lowered the cost and time taken to manufacture spacecraft. Today, a small EO satellite can equal the capability of its much larger predecessors, yet can be orbited at a fraction of the cost and mass. This transformation is significant because it is making space accessible to all and is giving less developed countries the opportunity to tackle some of their greatest problems.
Baker continued that the capabilities offered by Satellite Vu will literally cut the time in which it takes to measure the plastics problem from years to weeks. Who is offending? Where are the problem areas? Can the plastic be contained? They can answer the burning questions so that action can be taken. The technology is available now and they are ready to provide it.