A real big step in a new direction as ST Electronics signs an MOU with Saab to bring their Digital Air Traffic Solutions AB to Singapore
Singapore Technologies Electronics Limited (ST Electronics) and Saab Digital Air Traffic Solutions AB (SDATS) have signed a Memorandum of Understanding (MOU) to establish South East Asia's first Centre of Excellence (CoE) for Airport Digital Towers in Singapore. The Digital Tower is a revolutionary air traffic management solution that enhances airport operations through digitalization and integration of airport control tower functions, enabling remote operations and significant cost savings for operators. The Digital Tower provides a smarter approach to air traffic control, allowing operations to be remotely controlled from an operations center, instead of a physical tower.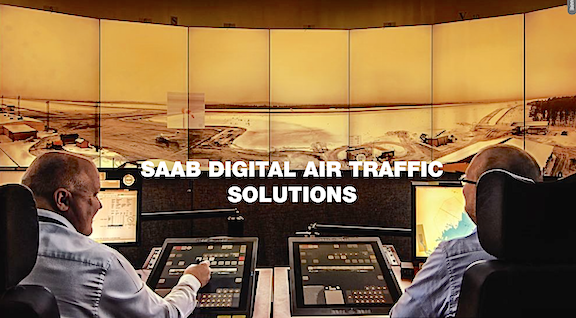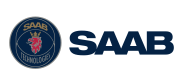 The MOU was signed by Mr. Low Jin Phang, Executive Vice President and General Manager of ST Electronics (Info-Software Systems), and Mr. Lars Rönnqvist, Saab Country Manager Singapore on behalf of SDATS.
The CoE will provide a test-bed for best-in-class technologies, with the aim to drive the implementation of Digital Towers in the region. Airport operations will benefit from enhanced safety levels, greater situational awareness for air traffic controllers, improved coverage of the airport surface movement area, as well as substantial cost savings.
Mr Low Jin Phang, Executive Vice President and General Manager of ST Electronics (Info-Software Systems) said that this is an exciting opportunity as they synergize their efforts with the industry to offer leading-edge technology that will transform the airports of tomorrow. With the increasing number of airports in the South East Asia region now, it is crucial to deliver smart solutions that can meet the growing expectations of customers and enhancing their flight journeys.
SDATS launched the world's first operational and approved Digital Tower in 2015. Systems are currently being offered and installed around the globe. Johan Klintberg, CEO of Saab Digital Air Traffic Solutions added that Digital Air Traffic Control services are a breakthrough within air traffic management, and that the digitalization of the data they collect and distribute increases operational efficiency and safety across an airport. This collaboration is an important milestone in further strengthening their market leader position in the market.