[Satnews] "Autonomous systems are fundamental to the future effectiveness of anti-submarine warfare."

An autonomous sonobuoy deployment (ASD) capability that significantly enhances anti-submarine warfare (ASW) operations will be featured by AgustaWestland on the Royal Navy frigate HMS Iron Duke during DSEI 2015.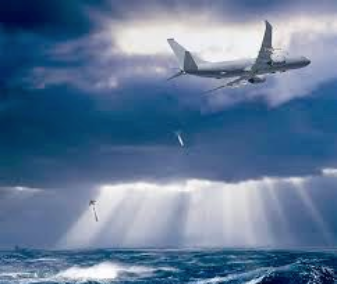 The system, which combines hardware and software, has been developed by Blue Bear Systems Research (BBSR), globally recognized specialists in the design, development, evaluation and implementation of unmanned systems. BBSR supplies leading military and industry customers around the world, including UK MOD. The company sees enormous potential for ASD, which is designed for use with both manned and unmanned rotary wing and fixed wing maritime platforms.
Enhanced precision and safety, together with reduced costs, are key benefits of ASD. The system is pre-programmed by the user selecting the desired pattern of sonobuoy deployment. ASD then automatically determines the most efficient route to drop the bouys, which only happens when it is safe to do so. The system takes information from existing onboard systems such as AIS, Air Data Units, radar and Identification Friend or Foe (IFF) and weather conditions.
Deployment can be achieved at low or medium altitude automatically, leaving the crew free to concentrate on locating the submarine threat. No new equipment is involved and minimal training is required.
The capability demonstration on HMS Iron Duke visualizes the automated deployment of sonobuoys from an AW159 6 ton class maritime helicopter and/or a 2 to 3 ton class Rotary Wing UAS (RUAS) . Once deployed, the sonobuoy information can be processed by an onboard acoustic processor on the AW159, the RUAS or relayed to a ship via a smaller 150kg class RUAS.
Dr. Yoge Patel, BBSR's Chief Executive Officer, said, "Autonomous systems are fundamental to the future effectiveness of anti-submarine warfare. We are delighted that visitors to DSEI will have the opportunity to see our sonobuoy deployment system integrated into the very impressive AgustaWestland demonstration of future manned and unmanned ASW capability."