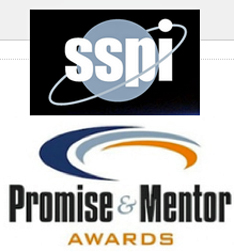 [Satnews] The Society of Satellite Professionals International (SSPI) has announced the organization will present their 2015 Promise Awards to Ethan Lucarelli of Wiley Rein LLP, Jennifer Salmon of Space Systems Loral and Sarah Thomas of The Boeing Company.
The Promise Awards honor three satellite executives age 35 and under for outstanding achievement in the early stages of their career. The three recipients will be honored on November 10 in New York City at SSPI's 10th Annual Future Leaders Dinner. On that night, SSPI will also honor its 2015 Mentor of the Year, Chris Stott of ManSat, for the encouragement, support, and inspiration he has provided to students and young professionals throughout his career.
"We have the privilege once again of identifying and honoring three stellar young professionals who are exceeding expectations and delivering extraordinary value to customers and clients," said executive director Robert Bell. "The quality of leadership in our industry is of primary importance, and the Promise Awards give SSPI a chance to hold up these young leaders as examples, while honoring a mentor who is bringing more young talent into the business."
The 2015 Future Leaders Dinner (http://www.satfuture.com/) takes place at The Penn Club in Manhattan on Tuesday, November 10, on the evening before the opening of NAB CCW featuring SATCON. The proceeds of the dinner go to fund SSPI's educational, professional development and industry growth initiatives.
During SATCON, the three Promise Award winners will join top executives of the satellite industry for a November 11 keynote panel, featuring Space Systems Loral President John Celli and Intelsat General President Kay Sears, which will explore the most profound trends shaping technology, markets and business models in the next few years.
The SSPI 2015 Promise Award Winners
Jennifer Salmon
Payload Manager, Space Systems Loral (SSL)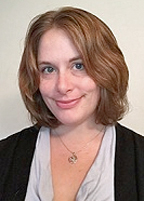 Jennifer Salmon joined SSL as a Test Verification Payload Engineer in 2006, just after graduating from California Polytechnic State University, San Luis Obispo. She demonstrated her talent as a leader in planning and coordinating investigative passive intermodulation testing of a very complicated antenna configuration that pushed the power limits of SSL's test range. In this role, Jennifer helped multiple internal SSL organizations, including systems engineering, thermal engineering, and the test range team, work together to develop procedures that protected both personnel and equipment while performing a complex test never before attempted at spacecraft level. The results of this testing eventually culminated in the publication of a white paper which Jennifer co-authored. Her talent and dedication soon led to promotion to section manager for the Payload Systems Engineering group, where she managed and mentored numerous Payload Systems engineers through the design, analysis and definition of performance requirements on their payloads.
This end-to-end experience from design to test equipped her for her next step, which was promotion to her current position as Payload Manager. She is one of the youngest individuals ever to serve Space Systems Loral in that role, yet already manages the payload for a high-profile, highly advanced Ka-band broadband multi-beam spacecraft with the highest capacity and largest number of components ever included in an SSL payload. She has successfully led her team in optimizing the payload architecture, component selection and layout for best performance, and SSL's customer has praised her leadership, technical knowledge and the performance of her team. Jennifer also mentors mid-level and junior engineers to support their advancement inside SSL all while raising a newborn and toddler at home.
Sarah Thomas
Field Marketing Lead, Global Sales & Marketing, The Boeing Company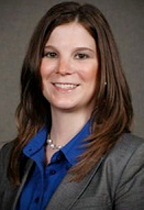 Sarah Thomas serves as Boeing's military liaison for the Department of Defense space and ground systems in Colorado. She is responsible for ensuring that changing mission needs are understood and communicated to the Boeing business units that serve them. This work brings her into contact with senior military officers as well as senior executives of her own company. She is the youngest employee and first female employee to serve the company in that job.
Sarah came to this position through leadership roles in project and program management, business development and systems engineering. Some of her most notable roles include Business Development lead on a large electronics and information systems campaign, Chief of Staff on a major commercial satellite program and Launch Systems Integration Systems Engineer. Through this work, Sarah has built a network of internal and external customers that speak of her with the highest regard. She keeps a battle rhythm of continuous engagement with dozens of internal and external customers – something that requires a great deal of time management and a love for the work that she does. Sarah has the reputation for doing whatever it takes to meet commitments to the projects she leads as well as projects she supports across the company. She also finds time to work in Boeing charitable programs for the Colorado community and is an energetic supporter of STEM education for young girls.
Ethan Lucarelli
Associate, Wiley Rein LLP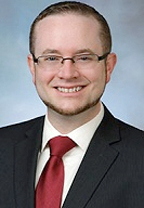 Working in Wiley Rein's Telecom, Media and Technology practice group, Ethan Lucarelli has become a specialist in regulatory, policy, privacy, security and transactional matters related to satellites, broadband, and both international and domestic information and communications technology (ICT). His work has included advocating for satellite service providers before the FCC on various matters of spectrum policy and emergency communications; analyzing satellite industry developments for investment firms targeting the MSS/ATC sector and hybrid satellite-terrestrial businesses; and advising on day-to-day licensing and regulatory matters for diverse satellite industry clients in the MSS, FSS, DBS, and SDARS sectors. In the past year, Ethan was selected by one of the largest publicly-traded international mobile satellite service operators for a temporary, partial-week placement in its legal department advising on domestic and international regulatory matters. What was initially a short-term assignment has evolved into a five-day-a-week secondment, which has made Ethan an integral part of the client's team.
His broad knowledge has also led him to serve, on behalf of a global satellite company, in working groups of the FCC's Communications Security Reliability and Interoperability Council, where he was the primary support for the company's chairmanship of a subgroup working on cybersecurity risk management. He also joined the US delegations to the 2012 World Conference on International Telecommunications, the 2013 World Telecommunication/ICT Policy Forum, and the 2014 International Telecommunication Union Plenipotentiary Conference. Outside of office hours, Ethan is very involved with his alma mater, George Washington University Law School, where, as an adjunct professor, he teaches scholarly writing to students on the Federal Communications Law Journal and he coaches a team of law students participating in the National Telecommunications Law Moot Court Competition. Ethan also is active in Wiley Rein mentoring programs.
The SSPI 2015 Mentor of the Year
Chris Stott
Chairman & CEO, ManSat LLC US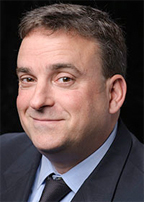 Chris Stott founded ManSat in 2000 and was instrumental in the formation of the SpaceIsle initiative, which established the Isle of Man as a major domicile and corporate service provider to the commercial space sector. But for Chris, doing business and doing good for the next generation are inextricably linked. He set up the ManSat Fellowship to give students from the Isle an opportunity to fully explore the industry he loves. Every year since its founding in 2000, the Fellowship has helped groups of students attend NASA's United Space School, exposing them to the industry and its many opportunities and giving them a chance to meet and work with other gifted students from all around the world. Chris is also heavily involved in the Conrad Foundation through ManSat, encouraging students from the Isle of Man to study issues in the space sector and to submit their proposals to the international forum of the Conrad Spirit of Innovation Challenge. ManSat has also supported opportunities for Manx students to study at NASA's Lunar and Planetary Institute and a series of scholarships for Manx students to attend the International Space University. In addition, Chris volunteers with many NGOs supporting STEM and STEAM education around the world including the Challenger Centers, the AMAR Foundation, and of course, SSPI itself.
With his encouragement and support, many of Chris's students have gone on to build impressive careers in the space industry. Chris has been a constant source of inspiration for students across the Isle. In 2004, he arranged the loan of a large piece of Moon rock from the Apollo 15 mission to the Manx National Heritage, attracting thousands of visitors and a visit by the British Astronomical Association. More recently, Chris arranged, through ManSat, for a number of Isle of Man students to compete in the United Kingdom model rocket challenge. Chris is a graduate and member of the Board of the International Space University. He is also a Founding Trustee of the ISU International Institute of Space Commerce, the Manna Energy Foundation and Geeks Without Frontiers, which works to bring renewable energy to developing nations. An honorary member of the Royal Astronomical Society, Chris is currently Chairman of the Society of Satellite Professionals International (SSPI).