The Arctic Circle and Northeast Passage regions are enjoying their new status as part of the global network recently provided by Marlink which has extended its global network. Marlink added the new Ku-band capacity to Sealink VSAT services to include the Atlantic and Pacific oceans North of Russia as well as customers transiting or working in the region above and below the Arctic Circle who will benefit from reliable, high-speed maritime broadband that supports safe and efficient operations.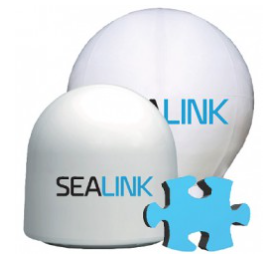 The coverage expansion improves the reach of Marlink's global VSAT network, enabling Sealink services to continue meeting the changing needs of a diverse user base, especially within the fishery and offshore support sectors. With Arctic adventure cruising growing in popularity, cruise lines are keen to provide the same levels of connectivity available through Sealink in traditional destinations to ensure safety and enable guests to upload photos and videos to social media channels.
The offshore sector is also active in the Northeast region, with even more emphasis placed on safer operations due to the remote and environmentally sensitive location. Further digitalization of offshore operations to reduce the risk of accidents is vital for energy companies to gain exploration and production licenses in the region. In this context, the availability of high-speed Sealink will be a significant boost for the potential to exploit natural resources in the region safely and with minimal impact on the environment.

Marlink has also recently added another satellite to transmit and receive data from one of the most congested areas in Southeast Asia, Singapore. This will make Marlink's existing coverage even better as ship owners will have multiple satellite beams to provide coverage.

Tore Morten Olsen, President Maritime, Marlink shared that with Northeast Passage maritime traffic increasing it is important for Marlink to ensure they provide sufficient capacity to meet the needs of Sealink VSAT users. Additionally, the augmented capacity they have introduced to Singapore creates a single, seamless network, providing high-throughput and availability all the way from Europe to Southeast Asia.