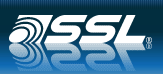 A major project has been awarded to Space Systems Loral (SSL) by the US Defense Advanced Research Projects Agency (DARPA)—a space service station for satellites called the Robotic Servicing of Geosynchronous Satellites (RSGS) program. SSL will develop the ability to service and maintain spacecraft and other infrastructure in the geostationary arc. This will most likely be the foundation of a new business for SSL that will serve both commercial and government operators with repair, upgrade, relocation, and refueling of on-orbit assets.
SSL and DARPA will each contribute their expertise to the program. SSL is expected to provide a spacecraft, based on their leading platform, to carry the robotic servicing payload and will manage integration and operation of the spacecraft. DARPA will contribute the robotics technology, expertise, and a government-provided launch. MDA will add a refueling capability to the RSGS program. The work scope for the DARPA mission will be performed by SSL in its US facilities by its US staff.
When launched, RSGS will have the capability to perform multiple servicing missions for both planned and urgent customer needs, including:
high-resolution inspection
refueling
correction of mechanical anomalies
assistance with relocation and other orbital maneuvers
installation of attachable payloads, enabling upgrades to existing assets
The company will market these services as a commercial business and is already in discussion with several key customers.
Last year SSL announced that it is working with the US Naval Research Laboratory (NRL), through MDA US Systems, based in Pasadena California, to design and build robotic arm flight hardware for the RSGS program. "This will be SSL's first spacecraft contract with the Department of Defense in recent years and it is the third time that we have been selected by the US government for a major program in just two months, following our recent selections for NASA's Restore-L and Psyche missions," said Howard Lance, chief executive officer, SSL MDA Holdings. "It clearly demonstrates the success of our strategy to bring the benefits of our commercial business to a broader audience and to grow our business with US government work."
Steve Oldham, senior vice president, strategic business development, SSL added, "RSGS's capability will be marketed to both commercial and government satellite operators, providing them with unprecedented flexibility in fleet management and capital deployment. Refueling provides a compelling value proposition and our sophisticated robotic capability will enable new on-orbit applications only available from RSGS."