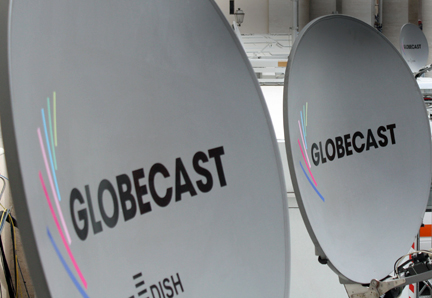 SES S.A. (Euronext Paris and Luxembourg Stock Exchange: SESG) has disclosed that TRT World is expanding their global distribution with global media solutions provider Globecast via the SES fleet.
The international Turkish news platform, TRT World, started broadcasting in January from ASTRA 19.2 degrees East, ASTRA 28.2 degrees East, and SES-5 at 5 degrees East. These orbital positions were selected to reach viewers in continental Europe, UK and Sub-Saharan Africa.

As part of a global program and a multi-year agreement with TRT World, Globecast is extending satellite distribution of the channel around the world. Globecast is providing the technical broadcast solutions needed to achieve this expanded global delivery including worldwide connectivity and uplink distribution services using its unique reach and access to 10 satellites.
TRT World is owned by Turkish national public broadcaster TRT and is Turkey's first English language international news platform, providing news coverage in English 24/7, from Istanbul.