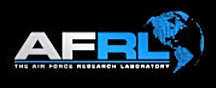 The U.S. Air Force Research Laboratory's (AFRL) Demonstration and Science Experiments (DSX) free-flying satellite, built on a spacecraft platform designed and developed by Sierra Nevada Corporation (SNC), is on-orbit and successfully performing experiments.
The DSX platform provides a free-flying Evolved Expendable Launch Vehicle (EELV) Secondary Payload Adapter (ESPA) platform for AFRL to better understand the dynamics of waves and particles in radiation, enabling better specification, forecasting and reducing impact of the harsh radiation environment of MEO.
DSX experiments include the following:
The Wave Particle Interaction Experiment (WPIx): Investigate the influence of very-low frequency (VLF) radio waves on particle dynamics.
Space Weather Experiments (SWx): Measure and map the distributions of energetic protons, electrons and low-energy plasma in the inner magnetosphere to improve environment models for spacecraft design and operations.
Space Environment Effects (SFx): Determine the MEO environmental effects on electrical components to launch as a secondary payload with primary missions requiring an EELV.
DSX launched June 25th on the Space Test Program-2 (STP-2) mission aboard the SpaceX Falcon Heavy launch vehicle and is expected to be on-orbit for one year.
DSX is the latest innovative satellite program from SNC, the global aerospace and national security contractor owned by Chairwoman and President Eren Ozmen and CEO Fatih Ozmen, with the CEO stating that this integrated system represents the continued growth in SNC spacecraft from proven LEO constellations to developing GEO spacecraft and now increasing capability in MEO. SNC is expanding its satellite portfolio and the DSX spacecraft platform is a perfect example of how the company can offer great technology and platforms that are cost-effective, efficient and help customers achieve their strategic goals.
Joel Nelson, Senior Director of Programs for SNC's Space Mission Systems business unit added the the company's Space Mission Systems team is excited to add both a MEO platform and free-flying ESPA spacecraft to the firm's product line. Given the need for Command, Control, Communications, Intelligence, Surveillance and Reconnaissance systems and enhanced resiliency, a platform like this can enable new capability for national defense customers in highly-elliptical orbit, MEO and GEO.