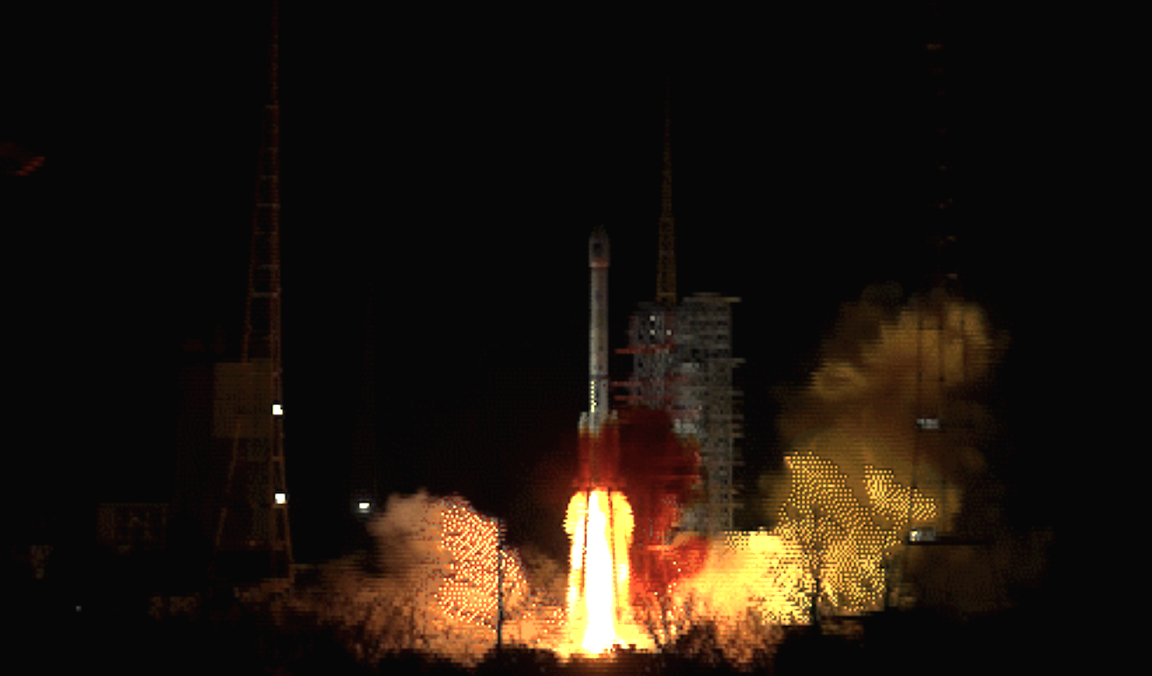 China successfully sent the penultimate satellite for its third-generation BeiDou Navigation Satellite System (BDS-3) into space on Monday, paving the way for its completion and full global coverage in May.
The satellite, which is the 54th of the BDS, blasted off on a Long March 3B rocket at 7:55 p.m. BJT from Xichang Satellite Launch Center in southwestern China.
It's the second geostationary satellite of BDS-3, and is the one with the largest size, the longest designed service life and the most functions, meaning it has broad prospects for application according to its developer, the China Academy of Space Technology.
It features major functions such as radio navigation, radio determination, satellite-based augmentation, precise point positioning, power enhancement and time synchronization and positioning between stations. These functions will be largely applied to fields including communication, power, finance, surveying and mapping, transportation, fishery, agriculture, and forestry.

The last geostationary satellite of BDS-3 will be launched in May, by which time the whole system will be completed, according to the China Satellite Navigation Office (CSNO).
The BDS-3 system will eventually consist of a total of 30 satellites, including 24 medium earth-orbit satellites, three geostationary earth-orbit satellites and three inclined geosynchronous earth-orbit satellites.
Space engineers overcame difficulties during the novel coronavirus epidemic to ensure the success of the mission.
BDS' development over the past 20 years

As China's self-developed space-based navigation system, the BDS is one of the four global navigation networks along with the United States' GPS, Russia's GLONASS and the European Union's Galileo.

Since 2000, when the first BeiDou satellite entered orbit, China has launched 58 satellites —including four experimental ones. Its development has been through three phases - from the first generation, or BDS-1, to the current BDS-3.
The BDS-1 offered limited coverage and navigation services since 2000 mainly for users in China and neighboring regions, and was decommissioned at the end of 2012.
The BDS-2 began providing positioning, navigation, timing and messaging services to civilian users in China and other parts of the Asia-Pacific region in December 2012.
The BDS-3 has been designed for global coverage constellation. The first BDS-3 satellite was launched in March 2015. At the end of 2018, it started to provide global services.

More than six million cars, taxis, buses and trucks equipped with BeiDou terminals receive information about recommended routes sent by the Ministry of Transport on a daily basis. They can also check the routes already traveled over the past two weeks.
The system has also been playing a helpful role in the fight against the ongoing novel coronavirus outbreak in China, the CSNO noted.
By Wu Lei, Cao Qingqing, CGTN