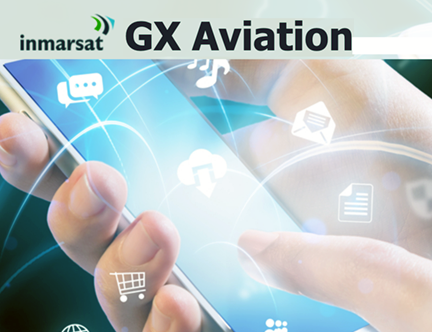 Inmarsat has announced the firm's GX Aviation inflight broadband solution has entered commercial service with AirAsia.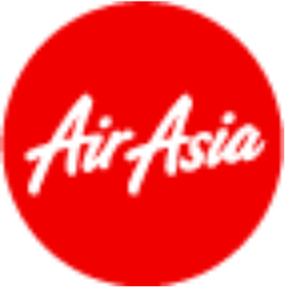 AirAsia is currently offering GX Aviation to passengers onboard a number of initial aircraft through its RedBeat Ventures subsidiary, ROKKI, marking a significant upgrade to their inflight entertainment and connectivity (IFEC) experience. To celebrate the occasion, passengers are being offered a free trial on GX Aviation-equipped aircraft from today until September 30. 2019.
The service integrates with the airline's entertainment and e-commerce platform, allowing passengers to access a variety of free entertainment, music, games, news and shopping using their personal mobile devices. It will be rolled out across AirAsia's Airbus A320 and A330 fleet over the next year.
Philip Balaam, President of Inmarsat Aviation, said AirAsia's launch of GX Aviation services is a significant milestone, as it brings to life the airline's bold and innovative new digital offering for passengers. The company is confident that their upgrade from basic connectivity to the industry's gold standard inflight broadband will be warmly embraced by passengers. Inmarsat Aviation teams continue to work closely together to install GX Aviation on the rest of AirAsia's fleet of Airbus A320 and A330 aircraft, making it available to millions of new passengers each month.
Aireen Omar, AirAsia Group President (RedBeat Ventures), said that as the pioneer of LCC inflight Wi-Fi in the region, the company is always looking for ways to redefine the inflight digital experience for guests. Introducing Ka-band, powered by ROKKI, is the next logical step in this process, with the enhanced inflight connectivity allowing the company's guests to stay connected throughout their journey and perform data-intensive activities such as live-streaming. This also enables better real-time analytics, allowing the firm to offer more personalized services to AirAsia's 100 million guests annually.
AirAsia is the latest airline to launch commercial service with GX Aviation, powered by the world's first and only globally available broadband network. It will also benefit from major upcoming enhancements to Inmarsat's GX network, with additional capacity being introduced by three new GX payloads, which are scheduled to launch in 2019, 2020 and 2021.
In addition, Inmarsat recently signed landmark agreements to develop a pioneering new generation of GX satellites, which represent a transformative step-change in inflight broadband capabilities. These include the ground-breaking GX7, 8 & 9 satellites, which feature thousands of dynamically-formed beams that direct capacity over high-demand areas, and the innovative new GX10A & 10B Arctic payloads, which will be the only broadband satellite service dedicated to this region.