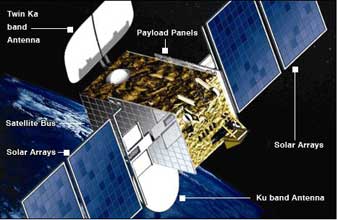 Avanti Communications Group plc [AIM: AVN], has sold new capacity and services on its first satellite, HYLAS 1, to MPB, a longstanding partner in Eastern Europe on an initial three year contract valued at €443k.
The broadband satellite operator and MPB collaborated in 2009 with the
Hungarian Ministry of Education and Culture to provide broadband to Hungarian schools under a project supported by the EC's Sixth Framework Research Programme.
This pilot project has resulted in a
commercial deployment for a 550 site network.
Commenting on the contract,
David Williams
,
Avanti Chief Executive
, said: "I am pleased that our process for filling up HYLAS 1 continues to work well. We now have a strong direct sales force in place.
We provide deep technical and marketing support to our 59 customers around Europe who are, as a result, succeeding in winning large and complex project which require them to buy more bandwidth from us
. This shows that we are managing the sales process properly, in addition to completing pioneering and large scale transactions, like the
$17m HYLAS 2 sale announced last week
."