[SatNew] RigNet, Inc. (NASDAQ:RNET) announces that it has been awarded a multi-year contract to deliver remote offshore communications services to a major operator of offshore drilling and production assets in Southeast Asia. RigNet is a global provider of remote managed offshore communications solutions, telecoms systems integration services and collaborative applications to the oil and gas industry.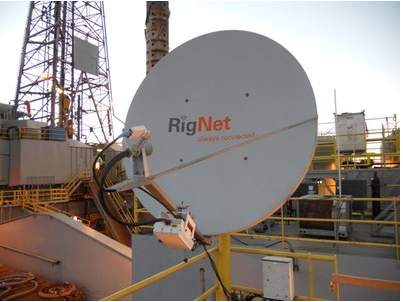 "Remote connectivity is not a commodity service in the markets we serve. The combination of higher-specification assets working in increasingly remote locations, while utilizing smarter tools and networked teams, makes secure and reliable access a critical aspect of today's energy industry," said Mark Slaughter, RigNet's CEO and President. "To meet these needs, RigNet delivers a communications architecture designed from the outset to include real-time traffic management and around-the-clock support to enable operations to flourish in the most challenging conditions."
RigNet will provide comprehensive managed remote communications solutions on the customer's mobile offshore production unit ("MOPU"), including telephony, network support and onboard crew WiFi service. A fiber optic backhaul will connect the client's headquarters to RigNet's Singapore teleport. Network monitoring and support will be managed 24/7 from RigNet's Global Network Operations Center, with in-country support services provided on their offshore site as required.
"RigNet is proud to provide remote communications and networking services for this important customer's MOPU," said Hector Maytorena, RigNet's Group Vice President, Managed Services. "Our combination of technical expertise and deep energy sector experience enables RigNet to provide reliable and innovative solutions worldwide."