Today brings another announcement about SSL being selected to provide a satellite, this time to a Japanese company. The earlier news was about Spacecom in Israel selecting SSL to build AMOS-8 and now ...
SSL, a Maxar Technologies company (formerly MacDonald, Dettwiler and Associates Ltd.) (NYSE: MAXR; TSX: MAXR) was selected to provide a broadcasting satellite for Broadcasting Satellite System Corporation (B-SAT). As the leading broadcasting satellite operator in Japan, B-SAT will use the Direct-to-Home (DTH) television satellite to ensure exceptional ultra-high definition video distribution for the 2020 Tokyo Olympics.
SSL reports that they provided BSAT-4a to B-SAT in November 2017, and BSAT-4b will be a similar high-performance Ku-band broadcasting satellite. BSAT-4b will be co-located with BSAT-4a at 110 degrees East Longitude, and will function as a back-up that will secure highly-reliable services.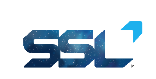 Dario Zamarian, group president of SSL stated that they are honored to provide a second satellite to B-SAT that will help ensure high-quality distribution of the 2020 Olympic Games, and that they believe there is no greater endorsement of their capabilities than repeat orders from satisfied satellite operators and they look forward to continuing their good relationship with their partners at B-SAT.
B-SAT-4b is designed to provide service for 15 years or longer, and is based on the world's most popular commercial communications satellite platform, the SSL 1300, which has the capability to support a broad range of applications and technology advances.
Takashi Yabashi, president and chief executive officer of B-SAT concluded that SSL completed BSAT-4a ahead of schedule and it is successfully operating on orbit. He continued with they are pleased to extend their very good relationship with SSL to continue their partnership on the BSAT-4b spacecraft.