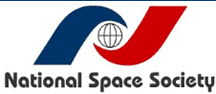 [SatNews] The National Space Society (NSS) applauds a recent Northrop Grumman announcement that it is providing up to $17.5 million to an initiative with the California Institute of Technology (Caltech) for the development of Space Solar Power (SSP).
Sergio Pellegrino from Caltech will present the project in detail at NSS's annual International Space Development Conference (ISDC®) in Toronto on May 20-24 (nss.org/2015). Establishment of an operational space-based solar power system transmitting the sun's energy to Earth is Milestone 8 in the NSS Space Settlement Roadmap (nss.org/RoadmapPart3). SSP could be a particularly attractive way to bring electricity to the 1.3 billion people in developing countries that don't have electricity due to a lack of both power generation and transmission infrastructure.
Construction of significant numbers of Solar Power Satellites will create a large new market for transportation to orbit, greatly enhancing current trends toward lower launch costs and reusable rockets. This scenario establishes the groundwork for affordable space settlement - on the Moon, on Mars, among the asteroids, and in Free Space. A possible side-benefit of this project would be improved power sources for "electric" (ion/plasma) rockets, currently planned by NASA to play a key role in trips to Mars and other destinations.

The Northrop Grumman/Caltech initiative will focus on three areas: high-efficiency ultra-light photovoltaics, ultra-light deployable space structures, and phased-array power transmission. Up to 50 students, post-docs, and senior researchers will eventually join the team, who will use specialized laboratories constructed for the initiative.

NSS Executive Vice-President Dale Skran said, "We are delighted to see Northrop Grumman and Caltech taking a significant step toward creating a future that includes space solar power, a major step in the settlement of space. At a time when the U.S. Government has virtually abandoned SSP research it is encouraging to see private industry and universities stepping forward to fill the gap."