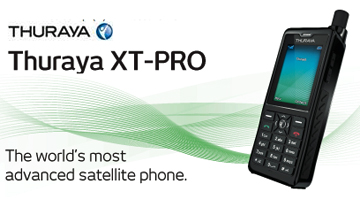 [SatNews] Thuraya Telecommunications Company, the National Search and Rescue Agency for the Republic of Indonesia - Badan SAR National (BASARNAS), and Thuraya's Service Partner, PT Mega Sarana Satelit (PT MSS), have joined forces in a bid to further the recovery of Air Asia Flight QZ 5810.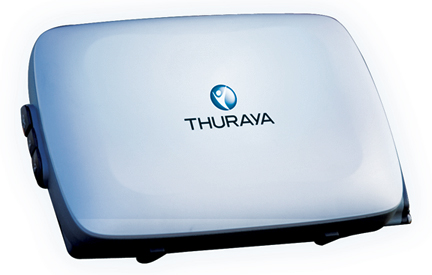 In December, 2014, BASARNAS implemented its Integrated Maritime Surveillance (IMSAR) services to locate Air Asia flight QZ 5810 from its crisis center in Jakarta. Communication to ship coordinator, KM Pacitan, as well as communication to all ships involved in the search, was supported by the Thuraya NettedComms solution.
A total of five ships participated in the recovery process. Thuraya NettedComms provided an instant two-way Push to Talk (PTT) voice communications link between coordinators at the BASARNAS HQ in Jakarta and local commanders on the search vessels. A radio gateway installed in a remote branch office was configured into a closed user group by the HQ staff enabling them to talk to the ships using their standard ship radio systems. The communication link between the remote office and the Jakarta HQ was conducted using a Thuraya IP broadband terminal.
The reliable and portable Thuraya IP is the world's smallest, most durable satellite broadband terminal for fast data transfers, delivering IP streaming speeds of up to 384kbps and shared speeds of up to 444kpbs via a secure and easy-to-use solution.
Executive Comment
Thuraya's Robert Demers, Vice President of Government Services, said, "We extend our heartfelt condolences to the families affected by this disaster. Thuraya's satellite solutions were critical in helping investigators quickly retrieve the plane's black box to help them uncover the cause of the crash. The results of the investigation could potentially help save lives and improve the safety of air travel in the future. Thuraya's corporate purpose is to save and improve lives and we are humbled to have been a part of this recovery operation."
Mr. Sutono, former Director of Communications at Badan SAR National, said, "Time was of the essence in the recovery operation. Our team worked alongside airline officials and other Indonesian government agencies during what was a very tense two week timespan to coordinate search and rescue efforts for the missing aircraft. At sea, mobile satellite solutions, such as the Thuraya IP broadband terminal, provided critical connectivity in helping to locate the remains of the plane within a very short time."