[SatNews] New real estate caused by an earthquake!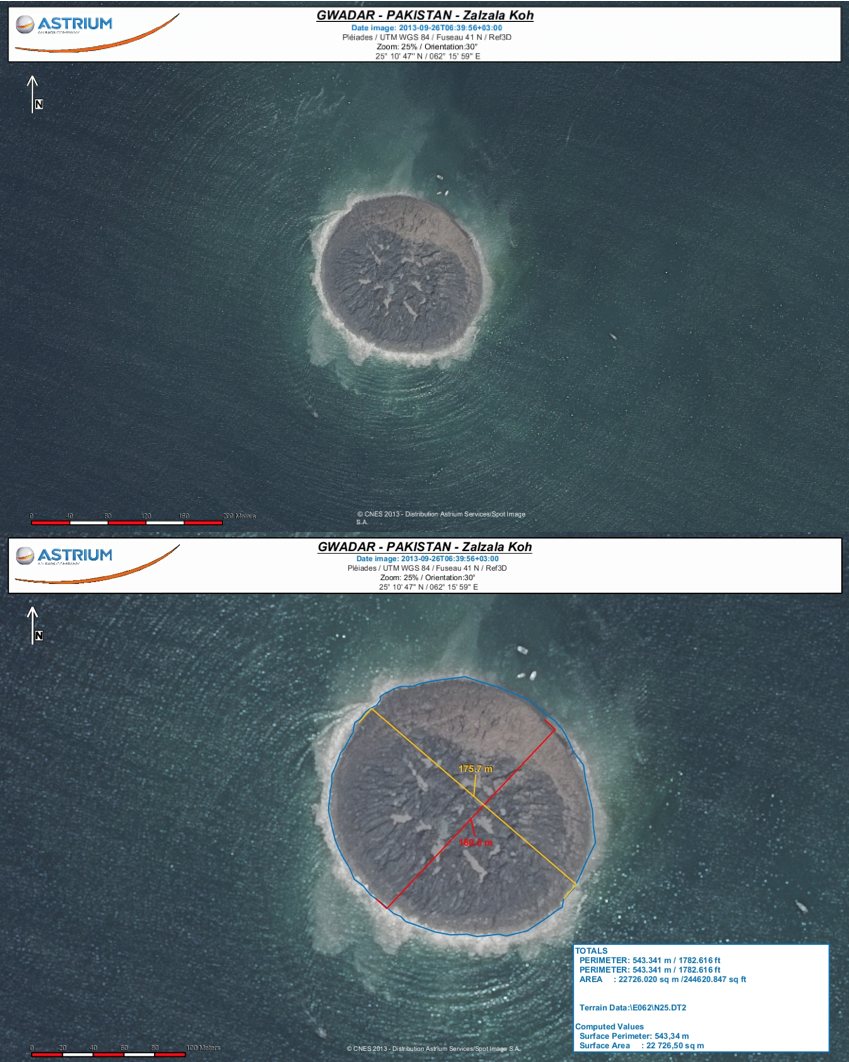 Pleaides the very high resolution satellite manufactured and operated by Astrium, photographed the new island of Zalzala Koh from its orbit 695km above the Earth on 26 September 2013. The new island was created by an earthquake some 1.5 kilometers off the Jhanda coastline in Gwadar.
The island is 60-70 feet above sea level and its land mass stretches 100-120 metres by 250-300 meters.
Using the satellite image, the geo-information experts from Astrium Services have determined the dimensions of the new island 175.7 meters by 160.9 meters – giving a total surface area of 22,726m². Experts from the National Institute of Oceanography are evaluating the island and say that it is spewing methane gas which can be seen at various points and there is a visible presence of marine life on the island.
According to WWF officials, another island emerged after the earthquake between Ormarah and Pasni.