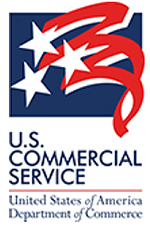 This week, the U.S. Commercial Service, which is the export promotion arm of the U.S. Department of Commerce's International Trade Administration (ITA), presented SSL with an Export Achievement Award — the award was given to SSL in recognition of the company's significant and sustained export sales in partnership with the U.S. Commercial Service.
SSL has worked with the U.S. Commercial Service and the ITA's Advocacy Center on numerous global ventures throughout the years in countries such as Azerbaijan, Australia, and Indonesia. Among the most notable collaborations was the sale of BulgariaSat-1, a communications satellite and launch for a leading telecommunications company and the largest provider of payTV services in Bulgaria. This marked the largest export sale in history between the United States and Bulgaria and demonstrates SSL's ability to bring satellite solutions to global markets.
Over the past five years, 75 percent of the geostationary communications satellites built by SSL have been for international customers. This underscores the company's success in establishing efficient processes for working with non-U.S. companies and its skill in helping international satellite operators feel comfortable with U.S. government regulations on exports.
SSL is honored to receive the Export Achievement Award and the company appreciates the ongoing support of the U.S. Commercial Service, which helps SSL to bring important communications infrastructure to underserved regions. As a Maxar Technologies company, SSL is committed to building a better world with technology and solutions that help connect, protect and inform people every day.
At the ceremony, which was held on Wednesday, December 12, in conjunction with the Discover Global Markets Conference in Salt Lake City, Utah, Thomas McGinty, deputy assistant secretary, U.S. Operations, U.S. Commercial Service, U.S. Department of Commerce, said that the U.S. Commercial Service has been privileged to support SSL on a number of multi-million dollar satellite projects to help bring the best of American innovation to markets around the globe and into space.