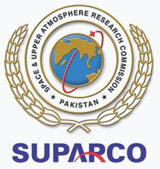 In the next fiscal year, Pakistan will launch an ambitious space programme to reduce its dependence on foreign satellites for civil and military purpose and will also keep an eye on the Indian side. Pakistan is also planning to initiate several other projects to focus on reducing its dependence on foreign satellites, especially the US and French satellites for civil and military communications, a news agency PTI quoted.
The budget of the Space and Upper Atmosphere Research Organisation (Suparco) for the upcoming fiscal year 2018-19 is Rs 4.70 billion which includes Rs 2.55 billion for three new projects, claims media reports.
In past too, Suparco had been conducting activities to increase awareness of space technology and promoting its peaceful usage amongst students and the masses in Pakistan. Pakistan is also trying to establish Pakistan Space Centre in Karachi, Lahore, and Islamabad with the allocation of Rs 1 billion.
"There are two unusual developments in the region affecting the strategic situation — first of all, Pakistan has to keep an eye on the Indian side and previously their programme had limited quality advancements but now the US has active cooperation with the Indian satellite programme," Maria Sultan, a defence analyst told PTI. India.com
(with inputs from PTI)