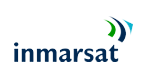 Journalist Chris Forrester is reporting that barely a week ago, the $6 billion sale of Inmarsat to a consortium with Apax and Warburg Pincus as key players was approved by the UK government — now emerging is that the deal may be in jeopardy.
A relatively small shareholder (2.85 per cent), Oaktree Capital Management, has called for the sale to be halted, arguing that the recommended offer fails to account for the potential value of a key Inmarsat partner in the U.S., Ligado.
Ligado is the follow-on company of the failed LightSquared that wanted to build a wireless broadband service. LightSquared went bust following a U.S. communications regulator saying that the firm's services could interfere with GPS signals widely used by the farming industry in the U.S. Additional investors have emerged who also object to the deal in its current form — Rubic Capital (2.2 percent holding) and Kite Lake Capital (3.8 percent) also say the deal should be halted until the Ligado asset is better understood.
Intelsat's management and advisers have rejected the move but there will be a routine court hearing next week as part of the purchase and the objectors are expected to object to the deal.
The formal acquisition of Inmarsat is being undertaken by Connect Bidco, which is a consortium comprising Apax Partners LLP, Canada Pension Plan Investment Board, Ontario Teachers' Pension Plan Board and Warburg Pincus LLP for Inmarsat plc.
The UK Secretary of State for Digital, Culture, Media and Sport, Nicky Morgan, on October 29, announced that she has accepted statutory undertakings from the parties involved in the proposed acquisition of Inmarsat plc by Connect Bidco Limited and that the acquisition will not, therefore, be referred to the Competition and Markets Authority for a phase 2 inquiry under the Enterprise Act 2002.
Chris Forrester files to the Advanced-Television infosite.