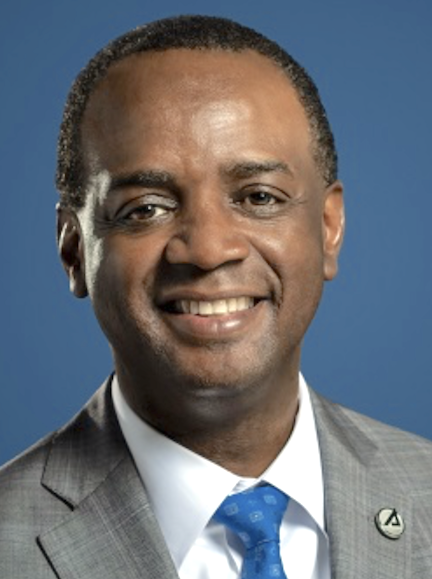 A new hire in a specially created position made by the Aerospace Corporation (Aerospace) finds Victor Ward now in the role of general manager of Corporate Planning and Financial Strategy. The Aerospace Corporation is a national nonprofit corporation that operates a federally funded research and development center and has approximately 4,000 employees that address.
Ward (photo on right) brings 30 years of extensive financial management and strategic planning experience from his previous job as the global head of finance at BCG Digital Ventures and as a group-level chief financial officer for Computer Science Corporation. Earlier in his career, Ward worked in a variety of financial management roles beginning at Lockheed Martin and then IBM Corporation.
Aerospace Vice President Ellen Beatty, the company's chief financial officer and treasurer stated that she is delighted to welcome Victor to Aerospace. During this time of rapid change for the entire space enterprise, Victor brings the critical strategic planning and finance experience they need to continue their legacy of unparalleled support to the national security, civil, and commercial space communities.
Ward holds a bachelor of science degree in electrical engineering from Union College and an MBA in finance from Columbia University. He has served on the boards of the Youth Bureau of the City of New Rochelle and the Academy of Innovation and Technology.