[SatNews] As communities in the South Pacific Islands of Vanuatu grapple with major devastation and severe power and communications outages left in the wake of Cyclone Pam, Intelsat (NYSE: I), BT Group (NYSE: BT), and ITC Global have donated satellite capacity, equipment and manpower to help restore critical communication networks across Vanuatu.

Providing vital broadband connectivity to humanitarian and disaster relief organizations working on-site, including NetHope, BT is utilizing capacity on Intelsat 18 located at 180 degrees East, linking via the IntelsatOne® terrestrial network at Intelsat's Riverside, California Teleport.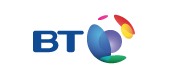 Satellite communications provides near-instant infrastructure, allowing restoration of communications networks and delivery of broadband connectivity to the cyclone ravaged region. Satellite service provider, ITC Global, delivered technical and engineering support to help restore connectivity at designated sites in Vanuatu.
BT has also established a separate 24/7 Emergency Response Team Center (ERT) based in Madley that will solely support the relief efforts of the installations teams that are working on the ground to restore power and connectivity to the South Pacific Islands of Vanuatu.
"The ERT is a great example of how BT volunteers can use their unique skills and our own technology to make a real difference to communities around the world," said Lisa Shattock, Improving Lives Program Director, BT.
"Anytime there is destruction of this magnitude, it is critical that humanitarian and relief organizations are able to access the connectivity they need so that they can quickly respond and help the communities impacted by the event," said Terry Bleakley, Regional Vice President, Asia, Intelsat. "Working closely with BT, our satellite solutions will help support the restoration and relief efforts happening on behalf of the citizens and communities in Vanuatu. Our thoughts are with those impacted by Cyclone Pam, and we are proud to be able to respond quickly with these communications services."
"Because the technology is unaffected by terrestrial events, satellite solutions play an important role in supporting the critical work of first responders in times of natural disaster," said Chris Hill, Chief Technology Officer, ITC Global. "We serve customers with operations in remote environments, which puts us in a unique position to use our capabilities to help with the restoration of the islands' communications infrastructure and enable a faster, better-coordinated response for the agencies deploying to Vanuatu."