Near Earth LLC has revealed that their client, ORBCOMM Inc. (Nasdaq: ORBC), a global provider of Machine-to-Machine (M2M) and Internet of Things (IoT) solutions, has entered into a definitive agreement to acquire Skygistics (PTY) Ltd., and its South African and Australian subsidiaries.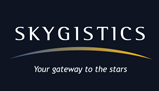 Based outside of Johannesburg, South Africa, Skygistics provides a broad range of satellite and cellular connectivity options as well as telematics solutions centered around the management of remote and mobile assets to more than 250 telematics and enterprise customers. Skygistics will add distribution in some of the fastest growing IoT markets, including South Africa and 22 other African nations, for ORBCOMM's broad range of IoT products and connectivity solutions.

John Stone, Director of Near Earth's Machine to Machine (M2M) sector practice, said, "This transaction marks our eighth successful engagement serving leading M2M companies and their investors, and our fourth with ORBCOMM. We are pleased about extending our role in this growing and rapidly evolving industry."
Near Earth LLC was the financial and strategic advisor to ORBCOMM Inc. for this transaction.