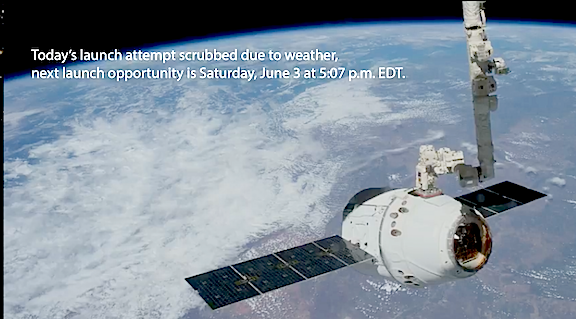 Even a Dragon can't overtake bad weather, and so it is with the planned launch today of SpaceX's mission of the eleventh Commercial Resupply Services mission (CRS-11) for NASA from Launch Complex 39A that has been scrubbed.
The next launch opportunity is Saturday, June 3 at 5:07 p.m. EDT or 21:07 UTC.
The CRS-11 mission will be the first reflight of a Dragon spacecraft and will mark the 100th launch from historic LC-39A at Kennedy Space Center. Following stage separation, the first stage of Falcon 9 will attempt to land at SpaceX's Landing Zone 1 (LZ-1) at Cape Canaveral Air Force Station, Florida.