Energy giant E.ON is enlisting the help of space experts to try and find which UK homes are leaking the most heat and contributing the highest levels of carbon emissions.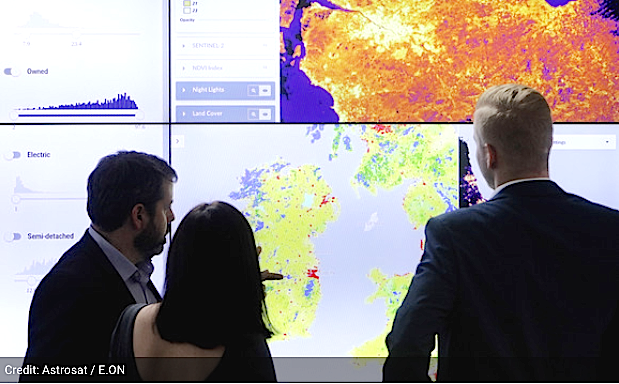 Almost 40 percent of UK carbon emissions are from the built environment, largely because much of the country's housing and commercial stock is old and poorly insulated.
E.ON announced the company has teamed with the European Space Agency (ESA) and satellite imaging specialist company Astrosat to analyze real-time and archived satellite data of the UK, including thermal imaging data and air pollution information, to provide a street-level insight into the state of UK buildings.
Local authorities will be able to use the findings to better target residents and businesses about local energy efficiency or air quality initiatives, said Business Secretary Greg Clark, who pointed out that the ESA is funded in part by contributions from the UK government.
"This government-backed technology could boldly go where no technician in a van has gone before, with the potential to pinpoint households in fuel poverty or those at risk," Clark said. "Matched with government data, this heat mapping technology could mean less time spent on the road and more time dedicated to upgrading homes though our £6bn energy efficiency ECO scheme — the sky's the limit."
The 18-month project will include a city-wide trial in late 2019 once the software has been developed, E.ON added. The first applications will be to spot and assist vulnerable residents living in fuel poverty.
"Delivered on the doorstep but driven by big data gathered from Earth orbit, our work with Astrosat, in collaboration with ESA, is about using the almost endless possibilities of space to deliver real benefits on the ground," said E.ON chief executive Michael Lewis. "This truly innovative and exciting project is about harnessing the power of space, alongside our experience working with local authorities and delivering real change in terms of fuel poverty and carbon emissions, to help reduce heat loss and unnecessary energy expenditure in regional areas across the UK."
Additional information regarding this project is available at this direct infolink...
by Madeleine Cuff Business Green